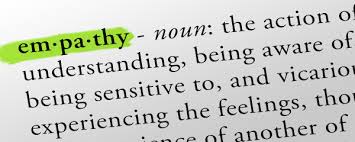 How to Create an Empathetic Web Conversion Site
"Empathy is about finding echoes of another person in yourself"* speaks to the essence of user centric web design. The power of empathy is represented in compelling content and interactive and engaging web experiences. Not surprisingly, if you think about your favorite websites, they probably resonate with you both intellectually and viscerally.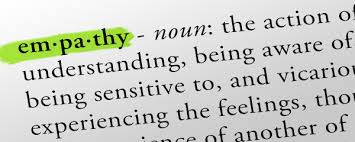 Although websites are intended for potential customers, many are launched without a deep and immersive understanding of their target audience. It's critical for anyone associated with the strategy, content, design or development of the website to not only have a clear and comprehensive appreciation for its potential users, but a shared view of their prospective customers' needs.
Developing Empathy
Here are three methods of gaining empathy when planning your web design. Keep in mind, the application of empathy in web design is web conversion, so consider using these methods for a deeper understanding of your target market.
1. Persona Profiles A persona profile represents a user archetype or profile – an individual that's similar to a group of potential customers. From a persona profile, you should have a broad understanding of what users looks like, their title, department, roles and responsibilities in their organization, the industry they are in, what motivates them, what frustrates them at work and what comes to mind when they think of your company.
One way of compiling this information is by cobbling together LinkedIn profiles of your ideal prospect or ideal customers, then summarizing and synthesizing your findings into a composite. Combine this insight with job profiles of your archetypes positions from LinkedIn, job sources or company HR pages for a more comprehensive view.
2. Mental Models While Persona Profiles provide an effective overview of your target audience, mental models provide the details in a defined context. For the purposes of creating a website, a mental model charts a series of sequential activities in a specified situation. If your target audience was procurement, the mental model could illustrate the steps a buyer takes in making a purchasing decision. Analyzing the steps prior to, during, and after the behavior of interest would be displayed in a timeline like visual so you could see a collection of actions in one eyeful.
Mental models reflect the potential customer's perspective starting with what attracted them to your website, their objectives while visiting it, through steps taken after they leave your site. By mapping user activities in relation to one another, you gain a richer interpretation of your target market's drivers.
3. Task Analysis A task analysis is based on objectives users try to achieve on your website in different scenarios. If the visitor was a potential customer who matched the procurement profile, they might be looking for general information while at the top of the funnel that would align with a specific stage within their mental model.
The purpose of a task analysis is to ensure an unobstructed flow so that users attain what they came for quickly, easily, and smoothly. In other words, a task analysis streamlines the web conversion process.
To conduct a task analysis, start by defining a user's problem, or a question they need answered. Then play out each step a user might take in that scenario from initiation to completion. Note any ambiguity, confusion, frustration, or disconnects encountered along the way so they could be corrected before finalizing the website's navigation system, navigation labels, and any obstacles experienced in each scenario.
Ideally these tasks should be completed by a person who fits the profile for the target persona, but if this isn't possible, have a person unfamiliar with your website, its structure, and interactions run the course.
A task analysis is a form of testing that should be done after the design, but before coding begins.
To ensure your website design initiates an emotional response with your prospective customers, be sure you take an empathetic view when writing your website's content as well. When you start from the customer's point of view and make decisions from their perspective, you can proudly launch an empathetic website that will achieve your business objectives, a/k/a web conversion, while addressing their needs.
*Mohsin Hamid