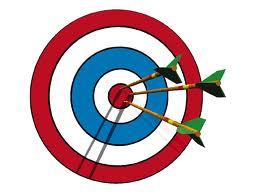 Local Search Engine Optimization will Boost Website Conversion
Why do you have a company website? To drive internet leads that increase website conversion, right? Well, if you are a local business operating in a specific geographic area, your internet leads need to come from that local area you serve. It's great if you rank well for your target keywords, but if you're getting regular traffic from Albuquerque and you're located in Massachusetts, that traffic will not increase website conversion.
How can you ensure the right "local" prospects & clients are finding your website?
The Goal of Local SEO
By implementing a Local SEO strategy for your website, you not only ensure a good ranking for your site based on your keywords but that anyone in the local area searching for a business like yours will benefit from your listing. That means that someone in "your neck of the woods" searching from their phone or computer will find you, based on a "local SEO" tactic like:
Local Directory Submissions
Local directory submissions like Google Places, Yahoo Local, and the Bing Local Business Center or Submitedge offer a geo-targeted benefit to online companies seeking to reach a local target market.
Google places offer businesses an actual listing in the Google directory based on their local and selected keywords. Once the listing is live, a local IP address (computer location) will bring up local businesses based on any keyword search. For example, if you were looking for a local painting contractor, your web search would elicit Google place listings in your region.
Local SEO like this offers targeted internet leads and can increase website conversions.
Submitedge is a paid service that will submit your article content to local directories, allowing anyone seeking information from that local to find it and read what you have to offer. This type of Local SEO works twofold to build brand awareness for your company as well as target a local audience online to increase viable internet leads.
Local Social Media Channels
Social Media is a great resource for local SEO.  Not only can you create pages and profiles with your location included in the name or contact data, but you can also join local groups or forums to join the conversation, or start your own, where local prospects will be looking.
LinkedIn and Facebook allow for the highest degree of local SEO-oriented internet lead for businesses.
LinkedIn Groups
If you are looking to reach out to a local market, say those businesses interested in hiring Chicago-area marketing companies, then the best bet on LinkedIn is to join Chicago-based business groups where you can share your blog, articles, and info regularly.
Facebook
Facebook allows pages to add a map-based location to any page. To add your map location, go to "Edit Page", add your business address and click the box next to
"You can fine-tune the location by dragging the pin on the map.
Show this map on the page "
Local Keyword Implementation
One final strategy to enhance local SEO and increase website conversion within your local market is to initiate a content push that focuses on the region(s) you want to be visible in. For example, if you're that same Chicago-area marketing company:
Blog posts, Articles, Web pages, Tweets, and Posts – focusing on Chicago marketing company and its subsidiary keywords
Press Releases – distributed to the Chicago land area
So, are you ready to drive local internet leads and increase website conversion within your target market? Employ the above local SEO strategies and watch your local traffic climb.