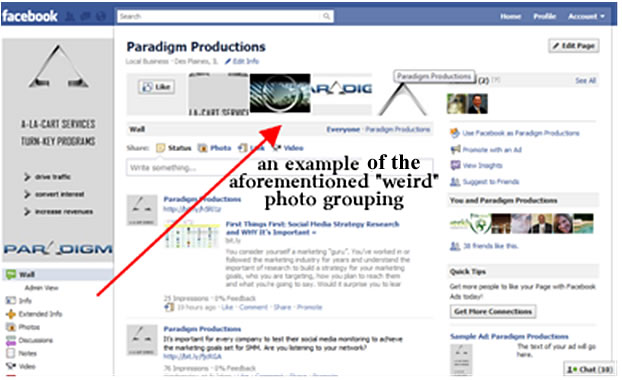 Social Strategies that Work
You consider yourself a marketing "guru". You've worked in or followed the marketing industry for years and understand the important of research to build a strategy for your marketing goals, who you are targeting, how you plan to reach them and what you're going to say. Would it surprise you to learn that this process almost goes completely out the window when company's turn their focus to Social Media Marketing?
It's an unfortunate reality. Businesses seem to follow trends before they ever consider research to build an actual strategy for their SMM. It may be that the impression that social media is "easy" to do has lead to a more laid-back (read: non-researched) approach to most social media campaigns. The result? Marginal or hard-to-define results.
Social Media is just like any other aspect to your marketing plan. It requires a plan of action, research to define the specifics of that plan and a strategy to follow. Remember to consider the following in your social media research to be sure you build an effective social media strategy:
Who are you targeting?
Oftentimes, each marketing push goes to a general population that you call our target market. Occasionally, you are promoting a specific event, offer or product that is best directed at a small sib-group of your overall target market, a market segment. As a dual-sided first step to your social media research, you have to assess what it is your marketing with this latest campaign as well as the market segment, if any, it is directed towards.
Now Go Find Them
Social Media offers a vast array of sites and pages, forums and blogs that could be of interest to your target. Once you know who you want to reach with your social media campaign, it's time to go out and find the most popular blogs, forums, sites and pages that engage that group.
Tip: Some social media sites cater to either a B2B (LinkedIn) or B2C (Facebook) target market, while others (Twitter) can cater to both effectively.
Tip: HowSociable.com will grade a social site based on a brand or keyword search. You know the sites with the highest scores are where your audience is most likely to see your content. The following search was run for keyword "real estate"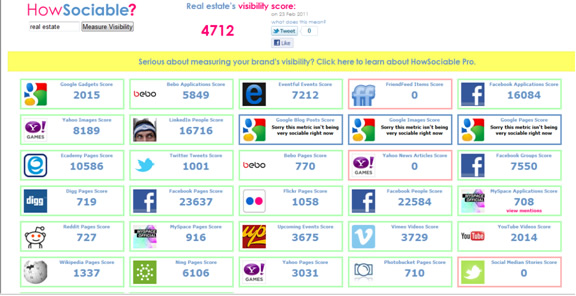 Go Forth and Look, Listen and Learn
Once you know where your target hangs out, it's time to learn the rules of engagement. Listen (read) what topics are hot, what the audience thinks about them and consider how they relate to your brand, product or newest promotion.
Due to the mass of sites that you could be engaging, it's important to learn the rules for engagement on each site. Each one will house different registration requirements to engage your audience as well as spell out do's and don'ts as to how you are able to pursue them online. Being aware of each sites rules and guidelines will not only save you from wasting time on the "blocked" list, but will allow you to plan your content and outreach options more effectively.
Tip: blogpulse.com offers users a search capability for keywords or brands that will pull up the latest "conversations" on your search topic and even track the existing conversation per each blog or site.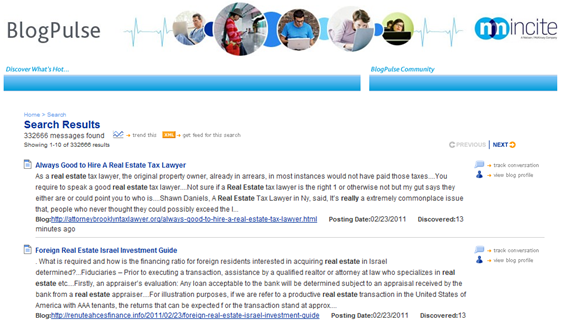 By researching to build your social media strategy, you have spent valuable and effective time understanding what drives your target market and how you can reach them where they live online. Positive results will follow.