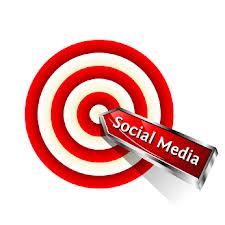 Strategic Marketing Tactics for Social Media Lead Generation
90% of communication is non-verbal.  So, while contacting potential customers via social media is an efficient first step to a strategic marketing effort, face-to-face meetings could make you even more effective.
There are a couple of advantages to initiating relationships online. Prospects are usually more willing to interact with potential business partners digitally than in person, and it's less costly to reach out to people online than face-to-face.
However, the challenge with social media lead generation is advancing the relationship and securing that first "live" meeting after a digital discourse.  Face-to-face interactions help take business relationships to another level by allowing participants to more keenly tune in to one another based on sensory reads, such as body language and energy level. When communicating in person, opposed to email, or InMail for example, you could instantly recover should you veer off course by taking advantage of both obvious and subtle signals you might have missed online. So, how can you leverage the benefits of social media lead generation with the effectiveness of in-person meetings?
Balance Online and Offline Strategic Marketing
One way to obtain your end goal is by inviting potential customers online to a live seminar. The type of seminar I'm referring to is meant to be educational, instructive, unbiased…and not a sales pitch in disguise. However, seminars do provide an opportunity to sell trust, credibility, and your subject matter expertise. They're also great platforms to interact more freely, be more personable, and favorably position your company, in a neutral manner, through case studies and real-life examples.
Target Your Message for Best Results
To identify potential attendees, use LinkedIn to select from your first-level connections, or identify prospects by title, company name, distance from a zip code, relationship (e.g. 1st, 2nd, 3rd, Group), industry, function, company size, etc. through the Advanced Search feature.
For the highest response rates, make your invitations personally relevant.  To individualize your messages, look for shared commonalities in your prospect's profile. Customize your opening line explaining why your prospect was invited to attend your seminar.  At all costs, don't cut corners and send generic blanketed messages for efficiencies' sake.  You may save time but it will come at a premium. The end result will be a disappointing response rate and a complete waste of time.
Here is a little more food for thought.
Focus on quality over quantity. You are hand-selecting the best potential customers that will find your company most relevant.
Keep the seminar within three hours and cover one topic in sufficient detail to make a lasting impression. Insert a break or two so you have a chance for one-on-one discussions.
To maintain continuity, create a dedicated landing page with the same or very similar copy from the body of your invites.
Write a clear, concise, and compelling seminar description that says just enough to motivate readers to take action. If you haven't written a seminar description before, borrow ideas from other seminars to establish an initial concept. Then continually iterate, refine and adapt until you hear your own voice come through.
Your final version should include responses to these critical questions. Who should register? What is it about? Why is it important to attend?
Ultimately, you want to generate interest and leads from your seminar so proactively and tactfully include answers to common sales questions and concerns in your content.
Social media lead generation is effective but not a stand-alone answer for most companies. A strategic marketing effort that blends online invites with offline seminars accelerates the trust, credibility, and chemistry factors needed to efficiently build more business faster.