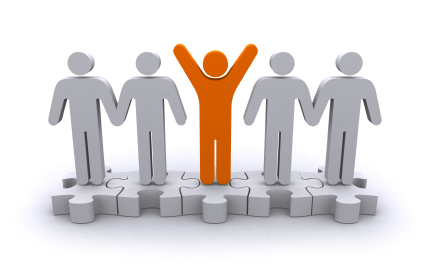 Branding Doesn't Require Advertising
Companies that don't advertise dismiss the need for branding because they see one being dependant on the other.  If you advertise you need branding, if you don't advertise you don't need branding.  These are often the same groups that can only describe what their company does, how they're unique, or why clients should work with them in an exhaustive discourse.
Although branding is essential to advertising, the branding process itself is an independent discipline that helps organizations tell their target audience a clear, concise, and compelling message through a unified and integrated orchestration of words, visuals, and feelings. While branding is considered most useful when advertising, its value is most noted when absent in the sales process.
During business development efforts, salespeople have seconds to attract attention and garner interest, whether it's over the phone, online, or in person.  Potential customers are multitasking, thinking about their next meeting, mentally fatigued with information overload.  That's why it's critical for reps to have at their ready, a well-crafted statement that describes their company, its points of differentiation, position in the market, and the problems it solves – all from a customer's perspective.
Benefits to the branding process can be transformative and do take some investment of time, effort, and brainpower – unfortunately, it doesn't come together at the whim of inspiration or at the intersection of a few good ideas – although inspiration and creativity are important to its formulation.  Since the branding process is sometimes viewed as a nebulous, squishy concept due to a lack of insight, a review of its inherent elements should provide an initial appreciation for its pragmatic components.
3 elements of the branding process
Foundation
A brand's foundation establishes its strategic direction, brand positioning, and focus of concentration.  It defines the outer parameters of what's considered "on point" and which unprocessed array of signals, symbols, and statements comprise its overarching message.  Your company's strengths, marquee differentiator(s), and the problem(s) your company elects to solve all influence your brand's foundational makeup.
Framework
The framework structures how the brand is conveyed shaped and constructed via its logical, emotional, and visual appeal.  This framework aligns cohesively with your company's personality (e.g. laid back and easy going, academic and analytical, etc.) to bring your brand to life.  Inconsistencies between the market's perceptions of our company and its brand "persona" will dilute its value and impact – so it's important not to overextend the limits of believability.
Filter
Don't try to be everything to everyone, but do try to be something to someone.  That someone is your target audience.  ("Everyone" is not a target market).  The job of a filter is to screen out the excess, off-target, and meaningless statements.  Filters prevent pollutants from seeping in throughout the process and are used again at the end of the process to validate the message's overall purity.