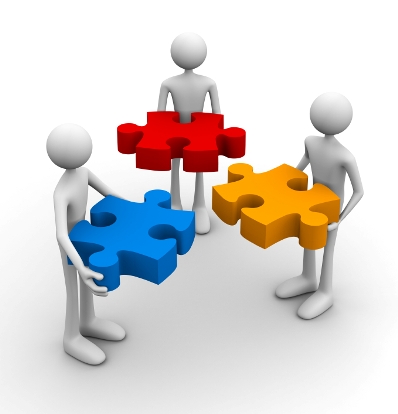 Consistency in Web Design and All Online Touch Points is Critical for Successful Lead Generation
An effective web design capture's a company's brand essence and has a consistent look and feel with the rest of its marketing materials, messaging, and approach.  In fact, it should be a company goal that your website be the most heavily trafficked communication channel and the initial point of contact for new and existing customers.
Because of your website's potential to greatly impact the success of your organization, your next redesign should be actively championed and supported by a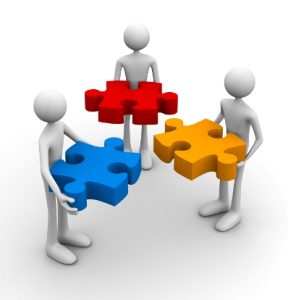 member of your company's leadership team.  The most qualified executive does not need artistic talent nor technological expertise. Rather, they need to be a strong customer advocate, corporate strategists, and interpreters to translate the needs of the site's user and the brand goals into a language understood and embraced by the web design and development team.
An executive's involvement is concentrated at the front end of the web design process during the initial phases of research and analysis; strategy and planning (which includes branding and messaging-related steps); and the testing junctures throughout its development.  The role of the executive is to establish project guard rails and outer parameters; contribute input that influences the direction and final decisions, and the holistic integration and unification among all of the company's online and offline touchpoints to "connect" with current and potential customers.
To define your online marketing goals, discuss and answer the following questions to formulate a strong baseline for your web design strategy.
Who is your Target Market?
While this seems like a simple question, the differences between answers can be a surprise. Upper management's view of your "ideal" target customer may be completely inconsistent with those in sales or customer service.
There are many tools you could use to understand your target market. They are not all mutually exclusive.  Many are complimentary.  Each provides unique customer insight from a different point of view.   A Journey Map, for example, is one of these tools.  It aggregates a sequence of customer actions, reactions, and perspectives in a defined situation.  Here are the primary steps to it.
Identify your audience with traditional demographics, plus a listing of what's most important to them, their motivations, and frustrations. Then use another tool called a Persona Profile to look through the eyes of a single customer that most effectively represents a broader segment's unique wants, needs, and objectives. A composite of images from magazines or other sources would be helpful in creating a single visual or vignette to share a common understanding of your target archetype.
Conduct research on your audience by collecting website behaviors captured by Google Analytics, analyzing the category they represent in the industry, trends relating to them and their position, asking for input from sales and customer service, and most ideally by observing them in person (if at all possible) and asking questions. Immerse yourself in their lives that go beyond surface "firmographics" like title, industry, size of the company, and to dig into roles, responsibilities, etc. The goal is to understand their world, fairly intimately, so that you could spot unarticulated pains and appreciate the context to which your website might be a solution.  This approach will help you gain an empathetic understanding of what users are trying to accomplish and define the best path to get them there.
What Will Develop Trust with your Target Market?
By charting the results from your Journey Map exercise, you will have a cumulative view of your target market. This view allows you to assess their motivational drivers, deterrents and triggers to engage with your company to generate leads – whether that be buying from your business, opting in for a newsletter, downloading your catalog, or some other conversion point.
How Does Your Target Market Perceive your Brand?
Data on the way your target market perceives your brand is invaluable. While you may feel, after the previous exercise, that you have a solid grasp on how you can engage with your target market to achieve your business goals, there is another side to the spectrum that must be considered. Your target market may not see your brand exactly as you do.
Surveys are powerful tools to acquire feedback on how your audience thinks about your brand. As an executive within the company, you have a vision of your brand. This vision, however, may not be consistent with that of your target market, and this difference in view can derail your web design project, no matter how carefully you develop your strategy.
What is the Goal of your Online Marketing?
What was the initial driver for your web design project? Are you looking to expand your footprint, increase sales, and re-define your brand or some combination of these goals? Your web design, messaging platform, and all other online elements need to be developed with this end goal, or goals, in mind to ensure a smooth transition from the top of the funnel stages of contact to your sale and pre-sale processes.
A web design project is a multi-tiered exercise in assessing and, oftentimes, refining your business processes, perceptions, and goals. As an executive, it is critical that you be involved at every stage of the process, but most importantly, at this very early stage where the foundation is laid for your online marketing strategy.