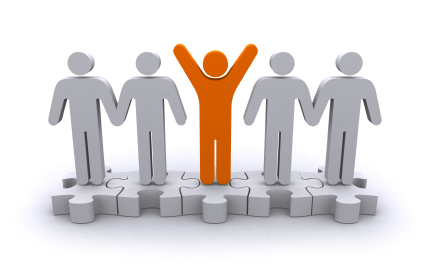 Digital Collaboration for the Workplace
Companies are riding the social wave by utilizing digital collaboration tools at the office.  Encouraging collaboration and extending communication, many businesses are licensing existing systems that share the look and feel of Facebook and Twitter, but are designed for knowledge exchange and team efficiency.  Because the interface is familiar to most, the adoption rate is high and the support efforts are low compared to when rolling out something new and foreign to the majority of users.  The instant connectivity is inherent in the nature of social media increases levels of responsiveness avoiding bottlenecks caused by a lack of information or decisions at critical junctures of any process.
Benefits of Digital Collaboration Tools
Useful for brainstorming with multi-teams and different departments
Telecommunication capabilities, everyone doesn't have to be in the same place
Open communication environment, anyone can post questions
Cuts wasted time. Employees no longer have to wait for directions from a specific person
Faster interactions
Project and workload management  
User friendly
Pre curser for social media management
Yammer is one provider in the corporate social network space.
Over 200,000 companies use Yammer globally. It's a private social network for businesses with features that allows companies to "collaborate securely across departments, geographies, content and business applications." Yammer has been compared to social platforms like Twitter and Facebook for user experience.
Capabilities
Large File Sharing
Team Efficiency
Mobile Application
Content Involvement
Collaborative Editing
Discovery Tools
Customization
Add external business partners, customers, stakeholders, etc
Social Network Features  
Timeline News Feed
@ Mentions
Private Messages
Instant Messaging
Profile with Pictures
Tabs
 Badges
News/Project Feeds
Pin Announcements
So, whether you're a startup or a company trying to take your operations to the next level, digital collaborations tools like Yammer are a wonderful way to keep your company connected for efficiency.  Use digital collaboration tools to improve your company's effectiveness by reducing or even eliminating time spent waiting on return emails and phone calls.