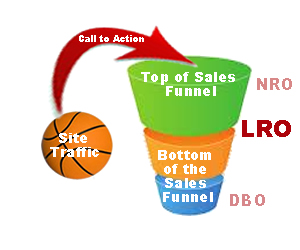 How to Use Low Risk Offers for Lead Generation
Last week, we discussed the top of the funnel and bottom of the funnel calls to action, the No Risk and Direct Business Offers. These call to action examples target the early-shopping stage prospect who has just begun their research for products and services, (top of funnel prospects), and the educated prospect who is ready to pull the trigger on a purchase, (bottom of funnel prospects), respectively. Well now we are going to discuss the Low Risk Offer, which appeal to people in the middle of the funnel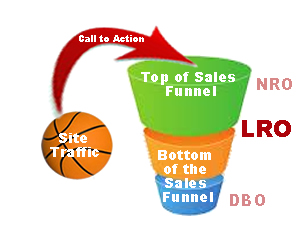 The complexity of the Low Risk Offer lies in balancing the investment required by your prospects and the form of your offer to help gain their trust.
Forms of Low Risk Offers
Low Risk Offers require an investment from your targets to gain access to the shared information.. Forms of Low Risk Offers include:
Webinars
Seminars
Networking Events
Panel Discussions
Each of these offers requires a time investment from your prospects. The key fact that your prospects are willing to invest real time with you is a very reliable indicator of their interest in your brand, products or services.
Low Risk Offer Implementation
There are a few more steps involved in generating leads from Low Risk Offers than with No Risk Offers or Direct Business Offers. You will need to build a custom offer such as a webinar or seminar, complete with invitations to sign up for this scheduled event Once you send invitations to your lists, you need to monitor your response rates and continue reminding your attendees of the upcoming event to ensure the best attendance possible. The average lead generation potential for Low Risk Offers is around 30% of total attendance, so the larger your actual attendance lists the better.
A general rule of thumb of invitation schedules is to send an email invitation 4 weeks ahead of the event, then 2 week before. Follow up with your attendees a week before the event, three days before and the day before to be sure they show up.
After your Low Risk Offer event, maintain the contact information your prospects used to register and continue to stay in front of those registrants that did not attend the event, to continue showing them WHY your brand stands out.
Online buyers become savvier every day. It's up to brands to lift themselves above the competition to prove WHY they are the best choice. Low Risk Offers are guaranteed to increase your website conversion when you offer customized, informative content in a format that shows why your company can help prospects capitalize on an opportunity or address a problem better, faster, cheaper, etc. than the competition.