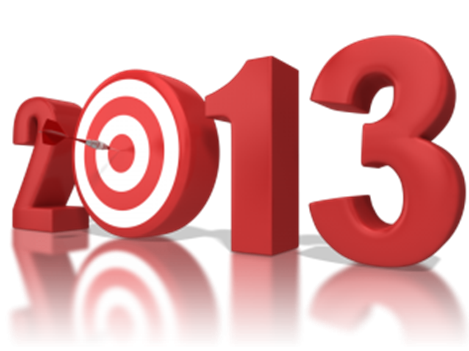 Top 3 Lead Generation Resolutions for 2013
As billions of people make resolutions to improve themselves in the coming year, business owners and executives should do the same thing for their companies, starting with lead generation goals.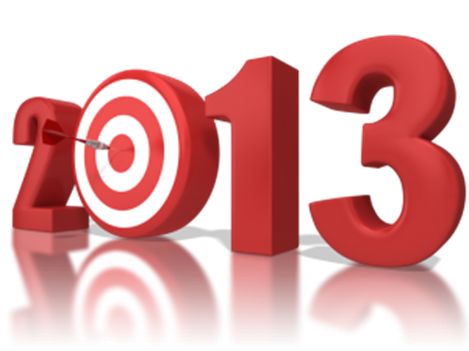 Three Resolutions To Help Grow Your Business
1. Affirm Your Marketing Voice
As the market, customers, and situations evolve, it's important to remain aligned and current by reviewing critical assumptions about your business. Who is your company? Who is your target market? Where does your company stand in the industry, and how do you want to be seen by your prospects and customers? Ultimately, what do you want your target market to do when they come across your content online?
These are all questions you need to answer when deciding on the "voice" of your company for your lead generation efforts. Before you can build trust with your target market to increase lead generation, you need to know who you are and how you want to speak to your target market to get the most reliable response from them.
2. Invest in Inbound Marketing
There are so many options available to business owners to drive traffic to their websites and increase lead generation that it can be more than a little confusing to select the best option.
It comes down to the ROI, Return On Investment, and the benefits it will yield. Inbound marketing can be justified by what it delivers:
Brand Enhancement Based on Education – By sharing a multitude of content types through many vehicles, inbound marketing educates your target market on who your company is and how you differentiate yourself in the market.
Consistent and Targeted Communications – Reach your target market on a regular basis through emails, blogs, articles, posts and shares through permission-based connections to increase your response rates.
Trackable Marketing – Inbound marketing is quantifiable, meaning it can be measured and assessed through monitoring tools that are part of the process. These measurements keep a tight rein on the real ROI of the plan, allowing for the best results.
The goal of inbound marketing is to increase internet sales leads, so keep your eye on that prize while monitoring your efforts. Check back next week for our top three inbound marketing recommendations.
3. Prioritize and Manage
Lead generation is not a set-it and forget-it process. It takes regular monitoring, tweaking, adjusting and occasionally renovation to maintain the results you expect. The most important point to keep in mind is that you need to be adaptable to the changes as they are needed. It can be easy to fall into routine when it comes to your business, but lead generation simply cannot be another check on your to do list. Keep it front of mind with regular reporting and get into the habit of assessing potential adjustments to manage fluctuations.
Companies can only grow by building on their base, so it's imperative to keep your lead generation funnel filled to replace lost business and proactively contend for new business. Since no company can possibly know when all prospects are ready to make a purchase, you have to be prepared year-round to capitalize on opportunities. By implementing the above tactics, you are increasing your lead generation opportunities exponentially.