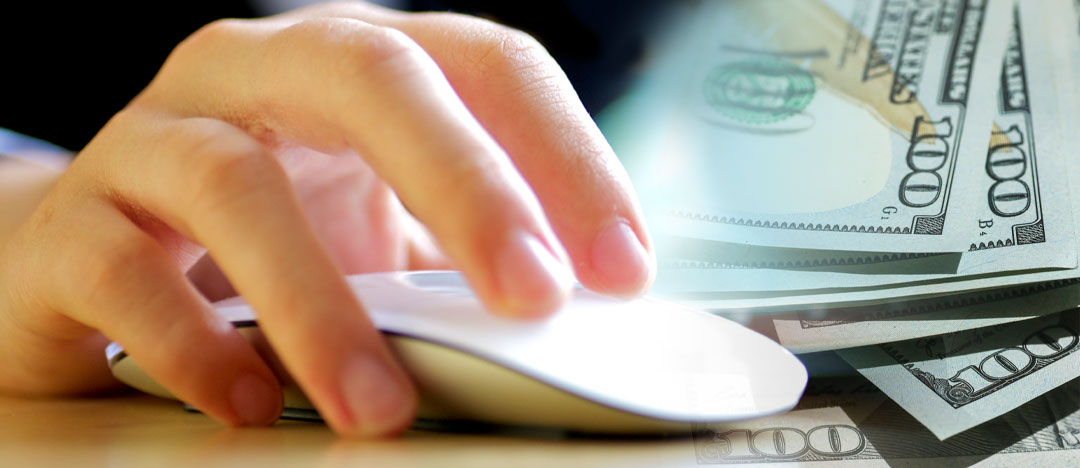 Implement These Call to Action Examples to Increase Website Conversion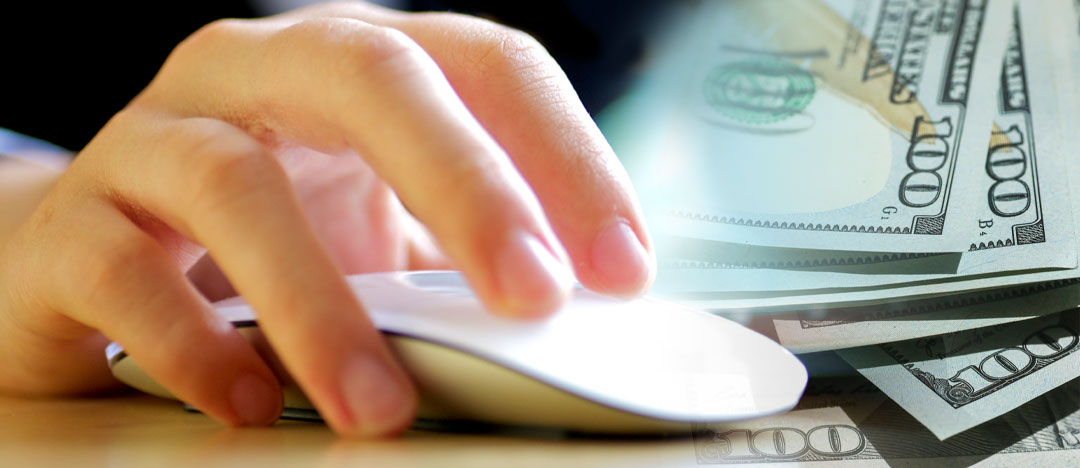 Why do you need to implement the following call to action examples to increase website conversion? As a manager, you get reports on your website analytics from your team to better understand your visitors' behavior. Within that report, one particular data source that should be at the top of your priority list to review is the conversion rates on your website pages. The conversion rate speaks directly to how effective the calls to action are on your website. Not sure what a call to action is? Let's start by defining the conversion rate it affects.
What is a conversion rate? Traffic that comes to your website consists of visitors that are interested, for one reason or another, in your website, products, or services. While understanding how many people are visiting your site every month is good to know, if those site visitors aren't engaging with your company through contact forms, making purchases through your shopping cart, or calling your offices, then how do you know if the site traffic you are monitoring means that your bottom line sales will increase?
The conversion rate of your website pages refers to the percentage of site visitors that convert on your page, in other words, they perform an action by downloading some content, filling out a contact form, or emailing your company directly as a result of the visit to your website. This conversion turns a site visitor into a lead that enters your sales funnel. Since this is the ultimate goal of a business website, it seems necessary to increase that conversion rate as much as possible. Two calls to action examples that will increase website conversion are detailed below. Implement a sample of each on your website pages and watch your lead generation, and consequently, your bottom line, increase over time.
No Risk Offers (NRO)
These top of the sales funnel call to action examples we are highlighting are No Risk Offers. These targeted pieces of content speak to the needs of your target market and are available for download by sharing an email address. When a site visitor converts on a No Risk Offer, they enter the top of your sales funnel since they have invested the least amount of time and effort to connect with your company. For example, say you are a web design service company and your target market includes local businesses looking to redesign or redevelop their existing website. A No Risk Offer call to action example would be a report on the upcoming trends in web design for local businesses.
"2013 Trends in Web Design to Target Your Local Market"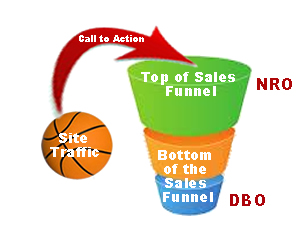 To gain access to this report, your site visitor only has to share their email address to access the downloadable information they seek. By getting your site visitor to share their email with you to gain access to the info, you have converted them from a site visitor to a lead. You also have the option to add their shared email address to your email marketing database so you can stay connected with that contact and keep your brand front of mind, even if your new contact is not ready to engage your company in a sale anytime soon.
Direct Business Offers (DBO)
At the bottom of the sales funnel sits the most actionable call to action example – the direct business offer. This lead generation tool speaks directly to the site visitor that is ready to "pull the trigger" with your company. In other words, they have an immediate need that your services of products answers, and by offering direct business offer call to action examples on your website pages, you increase the chance that "in need" site visitors will select your company for their purchase.
An example of a Direct Business Offer is:
"Contact a Sales Consultant Now" or "Apply Now".
Again, there is a need to share information with your business to gain the result they desire. Often times, they will need to share their email address, but sometimes a Direct Business Offer may require their name to be shared, their phone number, or other details to begin the sales process.
Ultimately, the goal of both of these call to action examples is to generate leads for your site by converting site traffic. Take control of your website lead generation potential by adding a Direct Business Offer to your website header so you can convert the immediate need visitors from every page, and include a No Risk Offer on each and every page of your website. Give your No Risk Offer higher effectiveness as a conversion tool by relating the topic of your offer to the page content.
Implementing these offers on your website will increase lead conversions. Test them for a span of two months and use that data to see which are performing, then mirror those offers around the rest of your site to increase your lead generation potential.
There is another version of the call to action that we haven't touched on in this post, Low Risk Offers. This type of call to action needs to be discussed individually to explain its many forms as a conversion tool. Check back next week to learn more about Low Risk Offers and how they work to increase website conversion while enhancing your brand development.