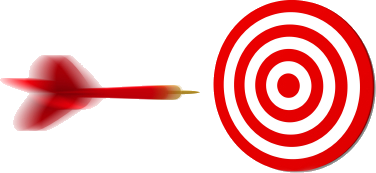 Questions you Need to Answer When Implementing Marketing Strategy
If you are planning on interviewing an internet marketing agency to build your online presence, you are sure to have a list of questions and concerns listed, right? Well, so should your potential internet marketing agency. Each brand's marketing goals is unique, and they should be treated as such. Too often businesses seeking the most bang for their marketing buck are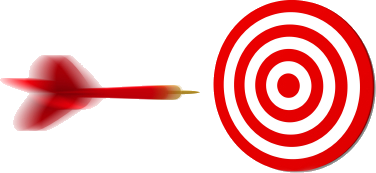 offered cookie-cutter plans from their internet marketing agency prospects. When it's time to sit down with your next potential internet marketing agency, be sure they are asking these three questions to ensure the internet marketing strategy you select is as unique and targeted as your business.
WHO is your target market and how are you reaching them?
When it comes to marketing, it's all about who you're talking to that builds a solid internet marketing strategy. Your internet marketing agency simply cannot know how to market your brand without understanding to whom they are speaking in their efforts.
With that in mind, you need to be as specific about your target market as possible to garner the best results. Where are they located? Locally? Nationally? Or are you planning on going global with your marketing plan?
What is your demographic? Are age, ethnicity or gender a factor?
Are you already reaching out to them? What media have you used? Print? Email? Telemarketing? What was your success or failure rate with each?
WHAT are your goals for your next marketing initiative?
Common marketing goals are custom retention, customer acquisition, brand awareness or sales increases. Often times there are a multitude of goals for any given marketing strategy. If you have several marketing goals, be sure that your internet marketing agency asks about segmentation of your target market so you aren't reaching out to existing clients with acquisition materials, or sending retention content to prospects that are unfamiliar with your brand.
HOW do you want to reach your prospects and clients?
Understanding where your target market lives both online and off is the first step of knowing how to reach them with your marketing efforts. Your internet marketing agency rep should offer to do some recon based on your target market base to show you how to get the most for your marketing budget.
With the market research being done, you need to consider what media you wanted to invest in to reach out to your market base. Your internet marketing agency should offer you a multitude of options, both offline and on, that will offer solid return on your marketing investment. Again, each marketing strategy is unique. There is no one path to follow for marketing success.
Your business relies on marketing to drive leads and sales. When you are researching any potential internet marketing agency, you need to be sure they have a successful track record in building and maintaining customized and effective marketing strategies. It is that experience, and their ability to adapt to your marketing goals that makes them a valuable asset to your company.