The 5 C's: The Secret Behind High Performing Websites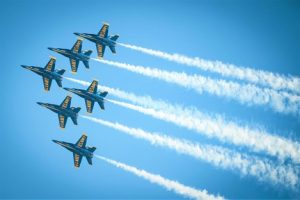 Blogs, whitepapers, articles, and books focus on the attributes that describe a great website – clean layout, compelling copy, intuitive usability, and the like. Considering that the Internet is replete with platforms, components, and information to make great websites, why are so many websites and applications redesigned so poorly?
While there is probably no shortage of explanations on the surface, the root of the problem relates more to group dynamics—the interplay between the team, website sponsor, and/or stakeholders—than anything else.
Great websites come from high-performing teams, through the synchronization of multiple minds and expert hands.
It takes a multidisciplinary team to properly build a website. After all, it would be rare to find any one individual who is truly an expert in everything: graphic design, technical development, creative copywriting, information architecture, etc. that goes into creating a website.
Building a solid team takes serious effort and consistent discipline—which is why they are so hard to find. High-performing teams share a common vision, goal, and set of priorities. They effectively communicate, collaborate, challenge, and hold each other accountable to achieve outstanding results.
When evaluating companies for your next website redesign, it's important to keep in mind the FIVE C's: five characteristics of high-performing teams.
CLARITY: High-performing teams share a clear vision of the future – where they are headed and what they want to accomplish. The team's goals, priorities, and intended outcomes are discussed at the outset and periodically during each project, despite how simple, self-evident, or obvious they may appear. As Sherlock Holmes once observed, "There is nothing more deceptive than an obvious fact."
COMMUNICATION: There is a continuous flow of communication between team members and the client, to ensure a shared understanding and to maintain a positive relationship. Clear and continuous feedback is intuitively and routinely provided to keep everyone productive, efficient, and on course.  Status updates, and other topics that could just as easily be communicated and understood through emails, phone calls, or other channels, are left to those devices. Time spent meeting together is used to identify and solve problems, co-create, and collaborate.
CHALLENGE: Team members are supportive of each other but still challenge the status quo – held within and outside the group – to categorize what is fact, opinion, and assumption. Challenges are not meant to be contentious, but to clarify and potentially expand the range of possible solutions by redefining or reframing a problem on hand.
COORDINATION:  Each team member understands his/her own role and the roles of the other members, and team members agree on what is expected of each member. The bonds between the team members allow them to seamlessly coordinate their work to work with fluidity and effectiveness.
COMMITMENT: Team members focus on the collective mission, see beyond their individual workloads, and feel as if they are working for a higher purpose. They all recognize that websites are just a means to an end, not an end in itself.
It takes more than a group of individuals and a shared logo to create a team. 
These five points may seem simple, if not rudimentary, but our natural human tendencies can make these practices hard to maintain.  In order for the work to be successful, you must create an environment that follows the operating principles and values conducive to high performance, with the right combination of culture, chemistry, and conditions. The results are worth the effort, and the difference between an ineffective set of web pages sharing a common URL—and a truly outstanding website.