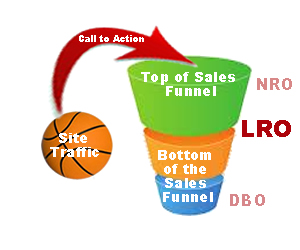 The Best Social Platforms for Local SEO
Let's first answer the question, what is local SEO? Getlisted.org defines it as "A specialized kind of online marketing that increases visibility for businesses interested in ranking geographically". local SEO can also be described as one of the most effective online marketing strategies to operate in the market.
With the release of new search tools such as Facebook's Graph Search, many business owners are finally recognizing the benefits of being ranked high on top search engines sites geographically. Many of you have only utilized Google Places for local search optimization.  However, more consumer report sites, such as Yelp with local SEO elements are becoming increasingly popular. Several of the websites are free and relatively simple to elevate but do require monitoring and updating for continued success.
To help you with local search we analyzed the most popular platforms for local SEO: Google+, Foursquare, and Yelp.  These sites are imperatives for B-B and B-C companies with local clientele.
Google +
Google recently announced their merger between Google + and Google Places. "This will allow consumers to find, share and review local businesses on the social network"- websitemagazine.com.  Starting a Google + page is now mandatory if you want to improve your search rank on Google. There are several features within Google + but for local SEO, utilize and optimize Google Offers, the About Section, and Communities for best results.
Foursquare
If your customers utilize mobile, you want to be a part of Foursquare. Foursquare's goal is to help businesses attract and reward customers who visit their location.  Key local SEO features include a Business Profile, "Check-in" Deals, and Analytics. Become part of the network and optimize your business profile, so it fits your brand voice and integrates with other listings online.  "Check-in" deals help you sustain your loyal customers with rewards and perks for checking in, and analytics are great for customer relationship management and tailored communication.
Yelp
Mostly well-known for customer reviews, Yelp is a fantastic Local SEO tool to use for search engine ranking.  Yelp is great for BC and BB companies. Joining Yelp will improve your online status because your account will appear anytime someone searches for your company. Tools to keep an eye on include Comments, Yelp Deals, and Overall Profiles. Add photos and manage comments to maintain your business reputation.
Keep in mind when using any website tool for local SEO it's important to keep every page as cohesive as possible.  The content about your business should be consistent on all platforms.  This will help with page ranking and keep potential customers on the right path to your website. Allow customers to review and comment, and be proactive about addressing unfriendly posts.
The best social platforms are those that are used. Take advantage of these free opportunities and elevate your online visibility by expanding the number of places that potential customers can find you.