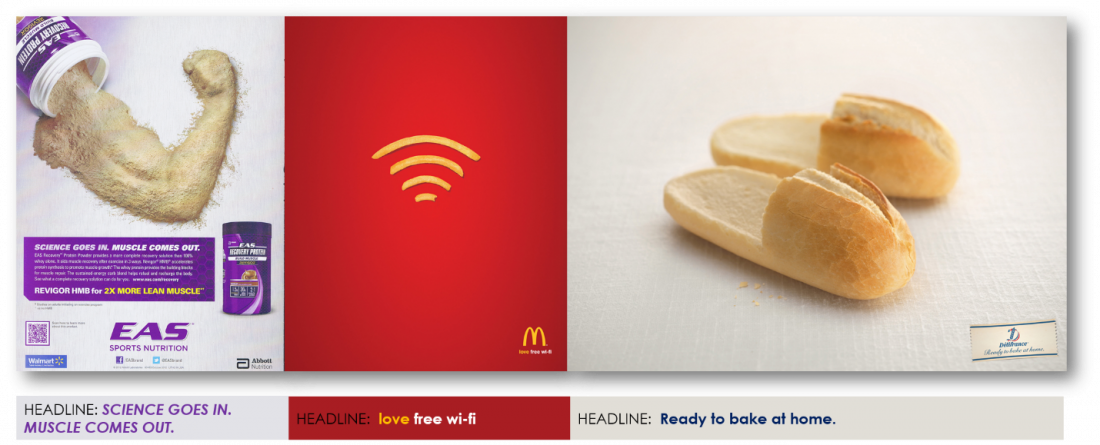 The Importance of Creative Design
In a recent study, 46.1% of people said a website's design is the number one criterion for discerning a company's credibility, meaning a visually alluring website would probably be better for business than one that is text heavy.While this finding is not surprising, the number of redesigned websites that don't take advantage of imagery and creative design to convey complex ideas more simply, dramatize important points, or make lasting impressions about their products, services and company is astounding.
Visual Sales Aids
A step worth taking prior to starting on a new website design is whittling the message you want to convey on each page down to its essence.You'll know it's distilled enough when you're convinced it could be seen, read and understood on a billboard along the side of a highway.Once you've established the crux of your message, you could build up the page by adding sub-headlines and the rest of the necessary content to complete it. Keep in mind that the goal is to solidify your brand positioning through your images.
Here are three examples of how visuals could make a memorable and compelling point.The first is an ad for a sports nutrition powder, the second, for Wi-Fi service, and the third for bread you bake at home.
Did you notice any consistencies among them?
The ads' visuals are based on a product the company sells, each displayed unconventionally enough to attract attention. Although these products are removed from their natural setting and altered in a novel way, they are still recognizable. The ads are light on text because the role of the advertising copy is to reinforce the point made by the visual.However, even without the text, the visuals could tell the entire story.The creative design principals in these three examples could be applied to your website design.
The Importance of Visual Websites
The first time potential customers land on a website they haven't visited before, they scan its text and images.Prospective business "bounce" off sites if nothing they see gives them a reason to pause or explore further.In fact, 98% of the people who visit your site leave and never return, so it's important to leverage every asset on each web page, beginning with its visual components.Each element of a website's creative design is crucial to generating a lead or building interest in your company.
"Reading" Website Design
When visiting a website, potential customers may look at words on a page, but their mind's eye see pictures.If you were asked what comes to mind when you read the words "red car" chances are your brain would conjure up a red Corvette, Porsche, Lamborghini or some other red vehicle.You probably wouldn't see a string of individual letters spelling out, red car, unless instructed to imagine it that way. The reason for this is because our minds' naturally use shorthand methods to process recognizable stimuli, such as familiar words and phrases.
By putting this understanding into practice, we could increase the probability of conveying critical information to potential customers by leveraging creative designs or imagery that attract attention, and synthesizing paragraphs of text that might have been overlooked or "scanned" over.
Developing Effective Visuals
Graphics, shapes, structures letters, pictures, symbols signs, etc. are all conduits of meaning and should be used strategically as communication tools on your website. iStock, Getty Images or any number of stock photo sites may have the perfect photo or illustration you need, but if not, elements from multiple images could be combined to make your point.Don't worry if you're not technical or artistic – use stick figures, shapes and other placeholders to convey your vision for a graphic designer to convert.
Despite your industry, the products you sell, or audience you target, visuals are a potent and effective element in any website design that merit a concentrated effort to be fully leveraged.