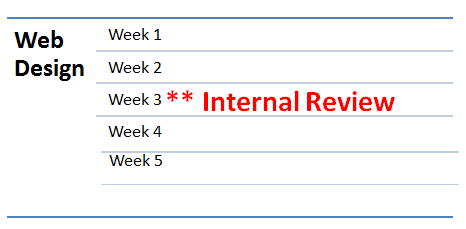 The Slippery Slope of a Web Design Internal Review Process
A web design could be a monumental undertaking for any business. It consumes money, manpower and creative resources during every stage of the process. The key to streamlining the process is to maintain momentum, that perfect pace at which your team, both internal and external, is working at peak performance, humming with creative flow and focus.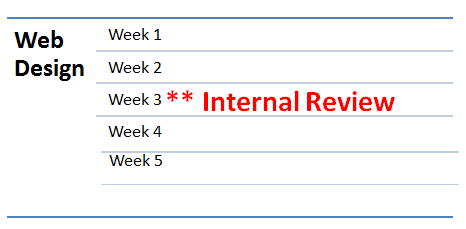 Placed throughout this flow of website ideas, strategic discussions and creative inspirations are internal reviews, meant to act as status checks and realignments to direction. Internal reviews keep the web design process moving forward while ensuring the resulting project meets the user and business goals it is meant to support.
The Bain and Boon of the Internal Review
The goal of any web design is to strategically marry the needs of your target market with your business goals. Website ideas will flow from the creative process from multiple sources on your team, and they'll need to be vetted against the initial web strategy at multiple intervals. During these internal reviews, the development team will need to get the design elements, concepts and current strategy in front of more objective eyes, who are not as "close" to the project. These objective reviewers are able to see the design from a new perspective, and can provide important insight as to potential misses in messaging, imagery or content that could have a negative effect on the performance of the website.
With that in mind, before you gather your review team, it needs to be made clear that the internal review process, while critical to the success and timeliness of a web design project, can also become the stumbling block that slows that creative momentum your team has been working so hard to maintain. Excessive outside influence, micro-management and focus on microscopic details are all potential momentum killers.
Proactive Planning
As part of your strategic planning, at the very outset of your web project, internal reviews must be addressed. You know they'll have to happen, so put some check points in place to ensure that they work as a benefit to your project, not as a detriment to it.
Hand select your internal review team.

As part of your initial strategic planning sessions, build your internal review team and inform them of the schedule they will have to meet for your web design project. Once the project is underway, be sure to keep them to their schedules as closely as you can.

Tip:

Build in a time buffer for each review session in case of unforeseen variables so you stay to your planned schedule and can fill review times with other project initiatives that can be completed congruently.

Keep external involvement controlled.

It is always important to get an outside perspective on a web design project. If external sources are used, manage the review in a face to face scenario so the timeline is under your influence. Then be sure the review is completed in one meeting.

Set parameters for all reviewers.

A web project can be expansive and the tendency during each web design review is to want to discuss ALL of what has been done to date, which is neither timely nor strategic. For each scheduled internal review, set a list of items or concepts to be reviewed and the answers that are required by the end of the review to move on to the next stage. Also inform your reviewers of their deadline.
By approaching your web design review process strategically, with a preset plan, team and goals, you can receive the needed feedback while maintaining creative momentum to achieve the best website on deadline and within budget.