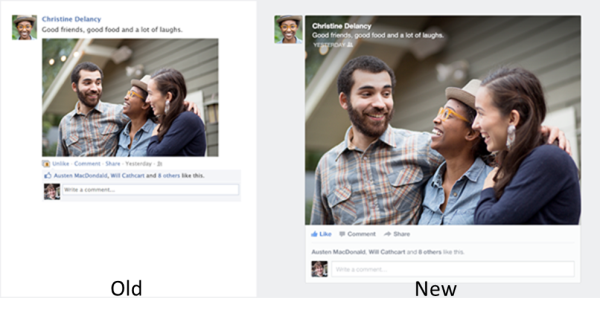 Visual Content is King―Facebook's Redesign News Feed
On March 7, 2013, Facebook announced its new initiative to redesign its News Feed to reduce clutter and focus more on stories. The announcement comes on the heels of Facebook's Graph Search a tool used to sift through Facebook's data in a more organic way. According to Facebook's research, clutter was the biggest complaint about their news feeds. The new design will include more features such as segmented multi news feeds, larger images, and cohesive response design for mobile, tablets, and computers. Facebook will slowly roll out the news feed over the upcoming weeks. Early adopters can join the waiting list for now if they want to see the redesign before the masses.
#1 Business Take Away:
Facebook's changes will undoubtedly affect business fan pages, but the number one takeaway businesses should focus on is visual content is king. There will be more value placed on images and their sharing. Over 50% of all content posted on Facebook is visual. Let's take a look at how photos will be represented on Facebook's redesigned news feed:
Larger Images & Photo Description placed within the photo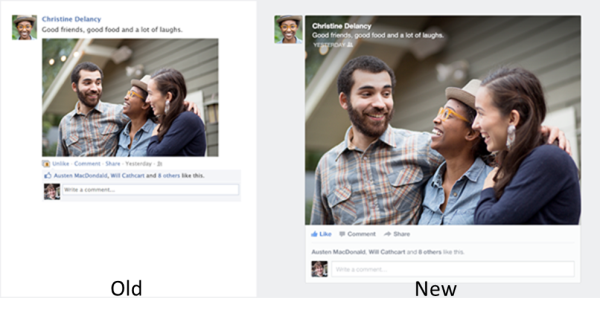 Profile & Cover Photo appears in news feed when a user likes a page
Editorial Sharing: bigger headline, logo placement, and more description space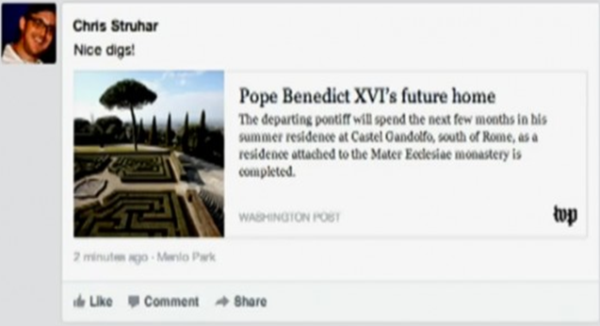 The bottom line is Facebook's an ever-changing platform, and as unfair as it may seem businesses have to continue to tweak and alter their messaging to continue to remain relevant and engaging. Based on Facebook's redesign here are 5 things you need to consider before the switch:
Reevaluate Content Strategy especially for blogs. (Headlines, Images, Logo)
Photo & Content Quality
Engaging Images
Updating Local SEO
Evaluating presence to maximize search opportunities
Failures to prepare for the switch can result in a decrease in news feed exposure. Which means you'll be less likely to reach your fans. Unless of course, you're planning to promote your post, which is an effective way to gain targeted leads. If you are, consider integrating all of your tactics for maximum success. Furthermore, there are a number of ways to conduct Facebook marketing but the key is to stay on top of the updates and be flexible enough to work through the changes.