Web Content Strategy for SEO
Your website's SEO is dependent on several different internal and external factors. Oftentimes the content on a website becomes stale due to lack of updating and that can have a drastic (hear "negative) effect on your site ranking. Because search engines catalogue web pages with recently updated content more often, having content that doesn't change can be a problem for your SEO. Here are several ways to make your web content SEO conscious and keep it a viable part of your web marketing plan.
Step 1 – Think SEO-Titles
The first key element to search engine friendly copy is to think about your audience and craft a title that appeals both to their interests and search engines.
Tip: Keep your content title around 60 characters long with a keyword or two to help appeal to the search engines. Make sure your title is compelling to draw attention of your readers.

"5 Ways to use Facebook for your Business Marketing Today" is a lot more compelling than "Facebook Marketing Tips"
Step 2 – Behind the Scenes
When you post a blog, article, or web page content, you'll have the opportunity to add META descriptions to your page content. META content is the keywords and descriptive content that search engines read along with the web page content itself. META content is housed in the HTML or load pages (where you drop your content) of a website or page and often show below a page url in an organic keyword search list.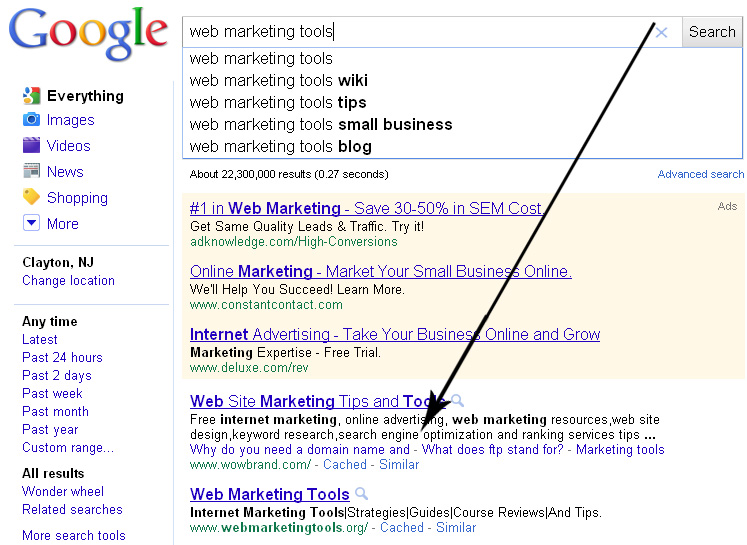 Tip: Be sure your META description closely matches your page content. Search engines rank pages higher with META descriptions that most-closely fit the current page content.
Step 3 – Keep it Pretty
A lot of web content has some sort of graphic in it, and these pictures can get in the way of your SEO. To keep them as a viable part of your page content, be sure that each page image has an ALT tag that describes what the picture represents. ALT tags are placed in the page setup the same as the META description. If a reader cannot see the graphic in the page for some reason, they'll have the ALT tag as a reference. Search engines will read the ALT tags as part of the page content to help with SEO.
Your content is not just how you engage your audience; it's the driving factor behind your search engine optimization. Take the time to ensure that it's consistent from the code-side in your META data to your page content that your site visitors see and you'll reap the benefits of solid, keyword-oriented content in higher search engine ranking.