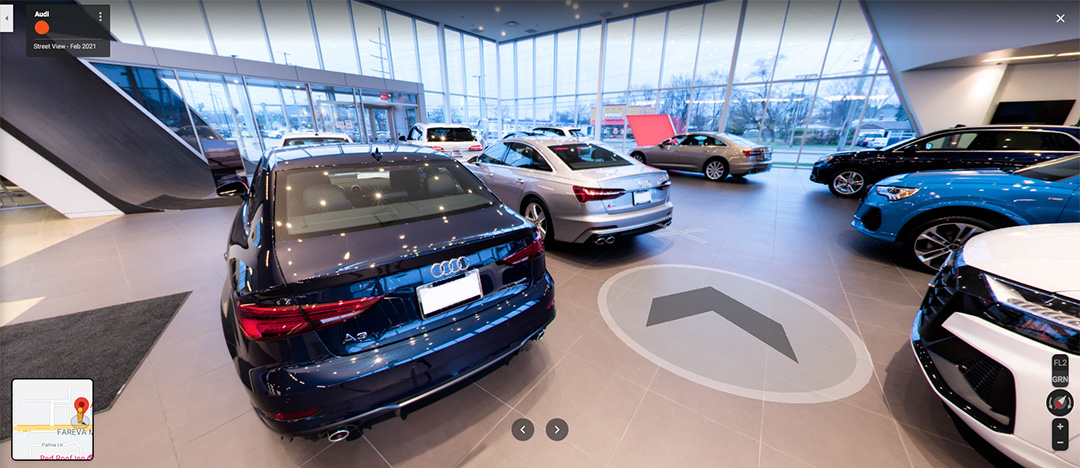 What Every Company Should Know About Virtual Tours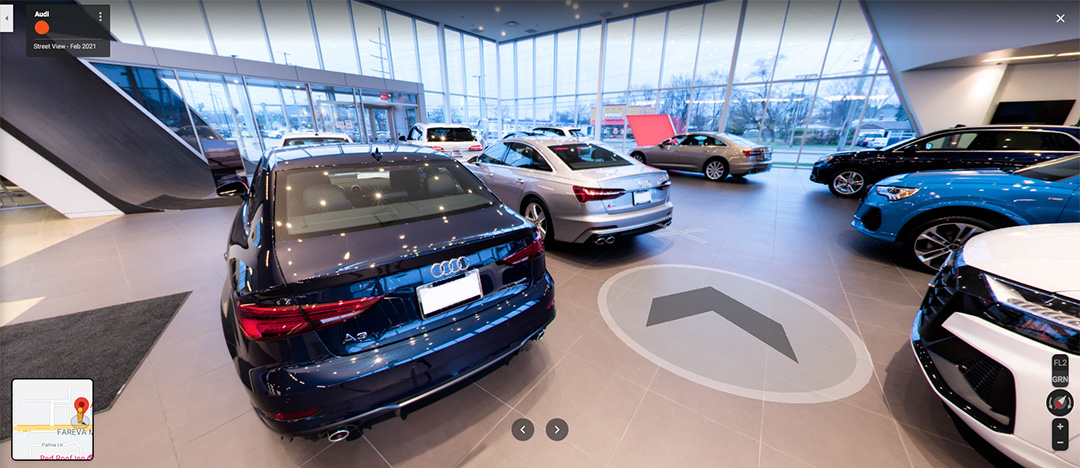 Virtual tours have been available for many years. Until recently, the quality has been fair, and the price has been out of reach for most small to mid-sized organizations. However, with advancements in technology, and since the COVID-19 lockdown, "virtual tours" have not only become affordable, but extremely valuable.
WHAT ARE VIRTUAL TOURS?
If you are unfamiliar with virtual tours, they are digital representations of physical locations. (Virtual tours should not be confused with live streams taken on a cell phone, or a video recording of it.) Virtual tours are typically created using a collection of panoramic sequences stitched together to provide an exclusive online experience to website visitors. Viewers are able to virtually walk-through places without visiting them in person.
HOW CAN VIRTUAL TOURS HELP COMPANIES?
Virtual tours motivate users to make decisions and act by appealing to both their logic and their emotions. What makes virtual tours so valuable and distinct compared to still photos or standard videos – streamed live or recorded – are the benefits received by the company and their customers:
Perspective – Those who take photos or stream videos decide on what will be seen, from which point of view, and at what angle. Because a change in perspective could change everything, it is easy to form inconsistent impressions of what is seen online compared to what really exists.
Control – With the help of virtual tours, users are in control of what they see, how they see it, and when they see it. (Virtual tours are convenient. They can be seen at any time and do not require coordination to schedule a time everyone is available to participate in a live stream taken on a cell phone.)
Immersion – Contact forms, sound effects, music, narration, text, and multimedia effects are often added to improve the end user's online experience and to increase their level of engagement. Visitors form an accurate impression of the surroundings by zooming in, panning out, looking up, down, and 360 degrees around – all with a swipe of their finger or mouse.
Mobility – Universities save college bound students, and their families, time, expense, and energy by providing virtual tours of their school for those who are local, out-of-state, or even in different countries. Family members can evaluate senior living facilities with their elderly parents when travel is difficult, dangerous, or simply not possible. Potential customers can make virtual onsite visits to a new manufacturing partner's facility without sacrificing the cost of travel or time away from their home office. While on-screen experiences will never replace the value of face-to-face activities, virtual tours do enable actual and potential customers to save costs, time and accomplish critical steps that would not be otherwise possible.
Google Love – Google incentivizes organizations to please their online visitors by elevating the company's rankings on (SERP) Search Engine Result Pages. Websites with virtual tours keep buyers and potential customers engaged and active for longer periods of time while lowering bounce rates. (A bounce rate is the percentage of visitors to a particular website who navigate away from the first page they land on. High bounce rates indicate a problem with a website page, which Google interprets as negative. Low bounce rates and lengthy-time spent on pages indicate a level of user interest, which Google perceives as positive. Pages with lower bounce rates are rewarded and are more visible online than pages with high bounce rates.)
Conversions – Studies show that websites with virtual tours enjoy the benefit of superior conversion rates. Part of the reason for this result is because Call-To-Action buttons can be placed strategically within virtual tours so they appear at a time when people would naturally take next steps. Virtual tours also help accelerate the purchasing process by demonstrating transparency, enabling users to be in control which promotes trust and confidence while diminishing feelings of uncertainty or doubt.
WHICH INDUSTRIES CAN BENEFIT FROM VIRTUAL TOURS?
Companies in most industries can use virtual tours to help improve their business. Listed below are a few of the more active sectors as well as links to examples.
Senior Living Establishments
Manufacturing Shop Floors
Commercial Real Estate
Educational Institutions
Historic Landmarks
Co-working Space
Vacation Rentals
Convention Halls
Private Airports
Country Clubs
Banquet Halls
Event Venues
Restaurants
Dealerships
Private Jets
Galleries
Theaters
Resorts
Hotels
Gyms
RVs
While virtual tour experiences are novel, they are also useful and practical. Virtual tours are one of the fastest, easiest, and cheapest ways to improve a website's online performance and a company's bottom line.