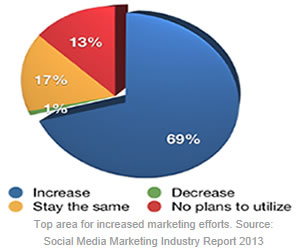 Why Your Business Needs to Use Video Marketing for Internet Leads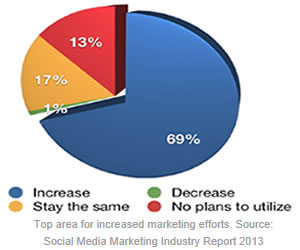 Video marketing is an effective method for generating Internet leads. Even if you're a national company with one or multiple locations or service areas, video marketing is a crucial aspect to your internet marketing strategy. These recently reported statistics about the application and statistics of YouTube give deeper meaning to just how many internet leads it can drive for your company.
More than 1 billion unique users visit YouTube each month.
Over 4 billion hours of video are watched each month on YouTube.
72 hours of video are uploaded to YouTube every minute.
70% of YouTube traffic comes from outside the US.
YouTube is localized in 53 countries and across 61 languages.
In 2011 YouTube had more than 1 trillion views or around 140 views for every person on Earth.
Millions of subscriptions happen each day. Subscriptions allow you to connect with someone you're interested in — whether it's a friend, or the NBA — and keep up with their activity on the site.
69% of marketers expect to put the most increased efforts in 2013.
[YouTube] is the 2nd biggest search engine online and the number one search engine for travel within the 18-24 years old demographic.
Source: 2013 Marketing Industry Report (not yet available for public use) ,YouTube Statistics
Imagine being able to dip your company's cup into a river of 1 billion video watchers each month? The lead generation process, even for established companies, should consider the potential.
For purposes of internet leads, the backlink from your company's YouTube channel to your website, combined with the tags that relate to your individual office locations or service areas and the necessity of video marketing to drive internet leads is a valuable and effective combination..
So, how do you get started with your video marketing efforts?
Build and Brand your YouTube Channel
Like any social media marketing profile or page, branding should be consistent with all your other social media and branding efforts.
Colors, logos and messaging needs to be conversion-oriented and engaging.
Be sure your include your keywords in your channel details, so you garner the SEO punch you'll get from regular content uploads to views of your channel.
Once your channel is built and branded, begin driving internet leads with consistent posting of high quality and interesting video content.
Video marketing is a tactic that can work for just about any company, in any industry. Videos can be comprised of testimonials, product tests, software reviews, or even industry news from the perspective of a particular business. No matter the type of content you create, be sure to use video marketing to educate your target market, and ultimately, drive internet leads.