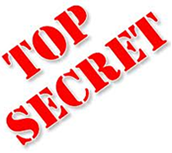 3 Content Development Secrets your Business Needs
When any company engages in a marketing strategy, content development is at the heart of the conversation. Content development can be used for website expansion, ad campaigns, blogs, twitter, and Facebook. In other words, without content development a marketing strategy is limited to a short list of potential tactics. Content development makes up a majority of every tactic in a marketing strategy and needs to be focused on two prime goals: branding and converting leads.
There are three secrets to incredible content development that every company needs to follow:
Voice and Tone

: Before writing a single sentence, it's crucial to decide the voice and tone for your company.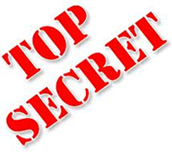 What is the voice and tone?
Well, imagine you are a dentist's office that offers children's services. You would need to make your target market feel that their children would be in the best hands when they brought them to your office. How would you do that? Your company's identity and branding are built by what you say in your marketing efforts as well as how you say it.
Would you be jovial in your writing tone, using upbeat and kid-friendly verbiage? Or would you prefer to speak with the gentle touch you use with your patients? Both of these represent the voice and tone of your organization. Once you decide HOW you're going to relate to your audience, then you can select words that relate to them.
Keyword Research: To use your content for converting leads, it's necessary to conduct keyword research before you begin to write. Keywords are the words and phrases that help search engines to find your content.. Use online tools like the
to research and select your keywords. Need a little more keyword guidance? Click here.
Conversion Rate

: Is your content development built to be convertible? Meaning, will your content serve the purpose of converting leads from your online content? Will readers feel compelled to click links, download content or better yet, buy now? Then you have achieved convertible content.
Build content that converts leads by focusing on the reasons your readers were researching your target keywords in the first place. Consider our dentist office from Secret #1 – why would patients seek them out? Maybe they are new to the area and need a new dentist, perhaps their child is newly of age for dental services or maybe they've had poor service with their current dentist. Focus content in all your forms to relate to those concerns, and how the children's dentist office will answer that need. By focusing on what your target market needs, you will build more convertible content.
Content development is the life's blood of your marketing campaign. The secrets above will help your company build effective, targeted and convertible marketing content to drive leads and send them into your sales funnel. It can be time consuming, but is well worth the investment. If you find that the time investment is beyond the abilities of your team, it may well be worth partnering with a marketing services company with skill in content development and converting leads.