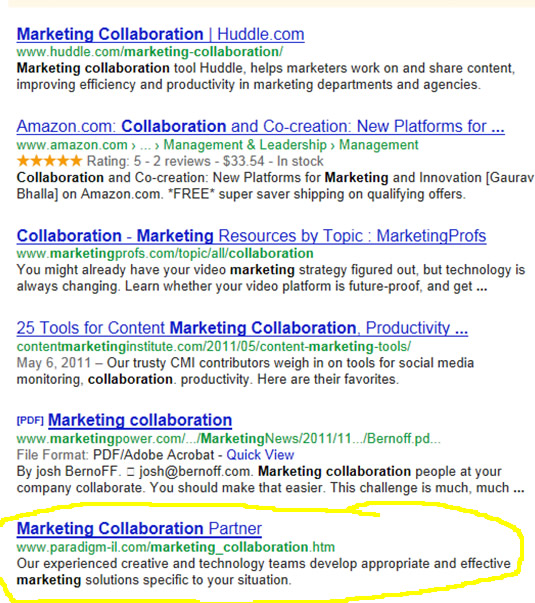 How Consumer Research Trends Affect the Lead Generation Process
What are the current trends in consumer research and how do they affect your business? Forrester's recent consumer research reported "50% of US adults that are online use search engines to find websites, followed by backlinks from other sites, which supported 31% of all US website traffic." What does that mean to businesses with websites? That approximately 120 million consumers are researching online any given day. So companies need to establish and leverage their Internet presence.
Search and Your Lead Generation Process
The conversation around search and the lead generation process begins with understanding what search is, and how you can use search content sourcing to drive up your leads as part of your lead generation process. Before you can reap the potential of 120 million eyes on your content, you need to think about your target market and how they use search engines to find your content.
We've talked recently about how to build your website content with keywords and educational content that speaks to your target market.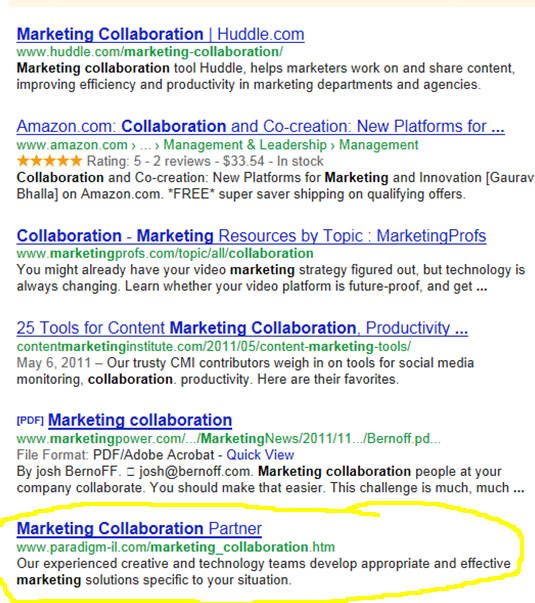 For example, when a web user searches the keyword "marketing collaboration", our website is shown in the #5 spot on Google's first page. This website rank is considered organic, in other words, a website rank that shows when a keyword or phrase is searched, not through a paid ad or direct search for the company name itself, which is referred to as direct traffic.
Organic rank is supported by onsite and offsite SEO efforts, like keyword usage on all web pages, backlinks from other sites that drive traffic back to your website, and content sharing through sources like Social Media sites, article marketing, online PR, or guest blogging.
Companies need to focus on organic rank when considering how consumer research through search engines affects their lead generation process and ultimately, their website conversion.
Lead Generation Process and Sources
When you have your onsite and offsite SEO efforts in place driving organic traffic to your website, you need to take your lead generation process to the next level and consider where your target market spends time online every day. By researching your target's potential online sites and considering the consumer trends for online shopping, you can then position your keyword-rich content on the sites, online publications, and news sources that are of interest to your prospects and clients.
For example, say your target market includes business executives looking for a service partner in the Philadelphia region. The following would be a sample of sources where you could share content to reach the view of your target market.
Forbes.com
LinkedIn – Philadelphia Business Journal Group
SmartCeo.com
When you post blogs, articles and share offer on these sites, you are getting your content directly into the path of your target market, where they spend time online. This type of lead generation directly relates to YOUR consumer research trends.
Ultimately, the detail of the most recent Forrest consumer research statistics tells us one thing about consumers. They are online. Shopping via search engines. Daily. What does that mean to brands? That your lead generation process has to seriously consider organic rank and search as a driver for business leads in order to compete in their industry.
Is your company taking advantage of the potential of search, through both organic and source traffic drivers? Implement the lead generation process you need to increase your website conversion by leveraging consumer research trends.