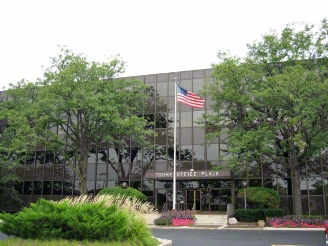 Step Two of the Lead Generation Process: Tracking and Reporting
Following last week's post about building lead projections, step two in your lead generation process is tracking your leads on a consistent basis and report on the upswings and downturns to assess visitor behavior and needs for change.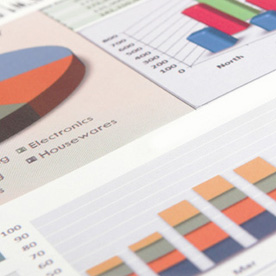 It's important to remember that the goal of any inbound marketing program is to drive leads to your website. While there is no exact science to gauge how effective your lead generation process will be, by taking the first step of setting up a lead projection report, you at least have an estimated goal line to follow.
With that in mind, to successfully gauge your lead generation, it's important to use the baseline numbers from your lead projection report combined with monthly marketing analytics to see where your inbound marketing plan is working, and where it needs a little adjustment.
So, what should you be monitoring each month to ensure that your inbound marketing plan is working as hard as it can for your business?
Track These Statistics, Monthly, to Gauge Lead Generation Effectiveness
Using your marketing analytics account, like Google Analytics,
Monthly Traffic

– Based on the baseline monthly traffic you used to build your lead generation sheet, be sure to track the increases or decreases each month. Monitor each month in full. Day 1 – 30 or 31, for each report to get the best view of your website traffic.

Bounce Rate

– When someone visits your website, lands on one page then bounces away without visiting another page or clicking any links, they are tallied into your website's bounce rate. While it's not a gauge for lead generation per se, bounce rate can give some insight into how effective your pages are in converting your visitors. If your bounce rate hovers above 50% and doesn't drop, you may need to rethink your page content or calls to action to decrease the bounces.

Goal Conversion

–

When using an analytics program like Google, one tool to take advantage of is "goal setting". Goals can be customized to your sites functionality and marketing goals. For example, a goal may be someone clicking through to your "Contact Us" page or downloading a white paper from a landing page. By setting goals, you can hyper-focus your conversion capability on specific pages to get an in-depth view of visitors' reaction to those pages.

In-Page Analytics

: Chances are you website has a few "action pages" that include more offers, or action items like forms to complete or email submissions. These are the pages that should be the focus of your inbound marketing efforts. By tracking the bounce rates, location of the page visitors and click thru rates on the page action items can be very telling for the success of your lead generation process.
It's Important to remember that the lead generation process is not an overnight process. It takes time, attention and dedication to increase in effectiveness over time. By monitoring the above statistics while tracking your lead projections estimates, you have the insight you need to not only know how to increase your lead generation potential, but how to assess for any dips in expected performance to be sure your investment in an inbound marketing program pays off over time.