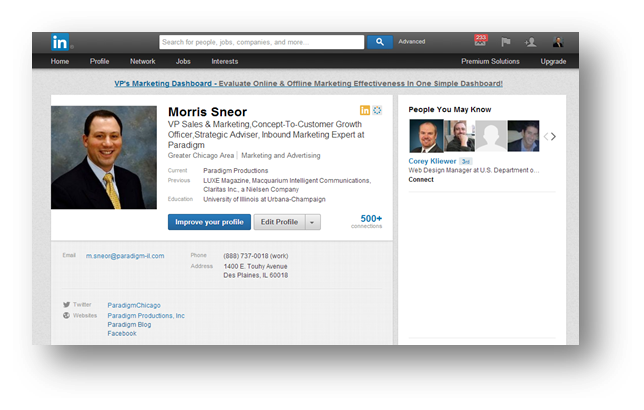 Three Never Miss Website Ideas
So, your company has a brand new website that you spent time and money developing, writing, and SEO-orienting. Welcome to the World Wide Web, home to more than 366 million websites around the world.
Imaging your website is the newest store in a shopping center that houses 366 million other shops. Imagine now that you have to compete with each and every one of those other shops to even allow perusing shoppers to see your window, and the scenario becomes clear.
A website is your online shop. There are hundreds of millions of competitors, vying for attention from web surfers and shoppers. Lead generation tactics are drivers that allow your website, your shop if you will, to get attention from those shopping that fit your target market. To ensure your website has what it takes to ensure a solid and reliable lead generation process, consider the following three never miss website ideas.
1. The Department Store Principle
Since we have already referred to your business website as a store, let's continue in that vein and imagine that it's a department store. Each of the main navigation items on your site is a different department. Not only is it important to keep each department easy to find (see the yellow arrows below noting our "departments")

With your departments easily located, it's crucial that the content within those departments fits the subject matter in the drop down sections under that navigation, the "aisles" in your department, make sense. In other words, if you advertise paper products in your main navigation "department", be sure you have a drop down item talking about or showing your paper products. Simplicity and logic in your website navigation is crucial to your lead generation process, since it ensures your site visitors follow the site path you set for them, leading to your calls to action.
2. Call for Action
Now that your site visitors are following the content path you have laid out for them, the next of the can't miss website ideas is having engaging, attention-grabbing call to action buttons around your site. There was something that attracted visitors to your store so they are predisposed to take action once they walk through your doors. Take advantage of their built in motivations by heightening their latent needs, educate them of problems they weren't aware of, or help them avoid a potential problem by proactively taking some sort of action. For the best results, keep these tips in mind. Keep the call to action buttons related to the subject matter of the page (cross-sell)
Have at least one call to action on each page.
Keep your call to action in the sidebar where it's easy to see.
Customize your call to action buttons so they speak to your audience and drive conversions.
Share educational, relevant content with those who deign to click through.
3. Somewhere to Land
Call to action buttons are a great way to drive attention for your educational content, but it may be that someone who clicked through is still not 100% ready to offer up their email address to download a copy of your offer, whitepaper, report or tip sheet. A dedicated landing page lives as the last line of convincing for your potential lead or customer. Think of your landing page as your sales team on the floor of your department store. They tell visitors that have spent some time in the aisle of a particular department why they need to leave their email address behind, why they need to contact your office or why they need to buy, right now.
Some tips for a successful landing page:
Keep it simple, sweetheart. They're almost sold, just stick to a few bulleted benefits and let them make their decision.
Required information should be short, email address, maybe first and last name in case you intend to personalize emails in the future.
Be sure your dedicated landing page sends a thank you message once it's done its job.
There are a multitude of website ideas you may have for your company. The suggestions above are focused on the success of your lead generation process and will build your business one lead at a time.