Two Internet Marketing Agency Tips to Increase Conversions
As part of their core options for clients, the average internet marketing agency will offer a diverse list of lead generation services to clients. These services are meant to not only drive more traffic into the top of their clients' sales' funnels, but to increase conversions overall from that traffic.
Read on for two lead generation tactics that your internet marketing agency may not have shared with you. And yes, they are guaranteed to increase conversions.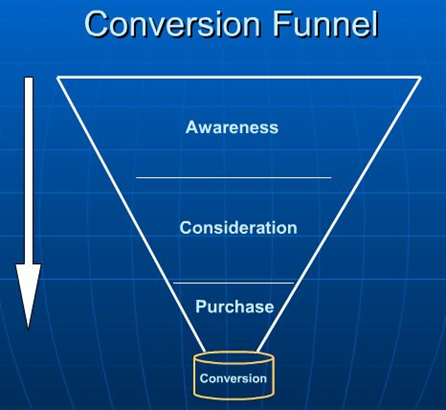 Tip I: Hold a Webinar
A webinar is an online PowerPoint presentation you hold for a registered audience of attendees. It is not only a great way to educate prospects about your company and its services, it's a powerful lead generation tool to increase conversions, since it requires an email registration for attendees to be able to participate in the event.
So, how can you hold a webinar?
Select a topic you want to share.

Topic ideas include a service or
product you want to promote or a seasonal subject that relates to your target market's needs (like tax tips in January).
Build your PowerPoint deck.

Recommended: Stick to about 20-25 slides so you can keep your presentation around 45 minutes. This leaves 15 minutes for Q&A from your audience where you can interact one to one with you.
Schedule your event.

Sites like "EventBrite" offer free scheduling and invitation services for your Webinar. You can also track registrations through the site.
Give your audience about 3-4 weeks to register.
Email your attendees list 4 weeks before the event, 2 weeks before, 1 week before and 2 days before to ensure the best turnout.
Promote your webinar through your Social Media profiles, email and blog.
Hold your webinar through GoToWebinar.
Track lead generation and add all attendees to your email database to warm up cooler leads.
Tip II: Blog, Blog and Blog Some More
The key to an internet marketing agency driving leads with blog posts lies in a dual-faceted approach to blog writing. While keyword research and integration is very important to gaining organic ranking for your blog posts, it is also important to speak to topics that are timely and relevant to your target market, your industry or the world at large.
Internet Marketing Agency tips for successful blogging to increase conversions quickly are:
Blog at least three times a week.
Use relevant keywords in the opening paragraph, blog body and closing.
Have Google alerts set up for your targeted keywords, follow related industry publications via Social Media and subscribe to industry blogs, email lists and subscriptions to stay on top of the latest news to educate your audience.
Use images in each blog as well as a Call to Action.
Share tips or thoughts from your blog posts with a link to the post through LinkedIn Groups, Twitter and Facebook pages.
As spring begins this week, the time is now for change and growth. Take an initiative to increase conversions by investing in the above lead generation tactics. Like any internet marketing agency will tell you, lead generation services are only as good as their implementation and follow up. Invest in your leads today.