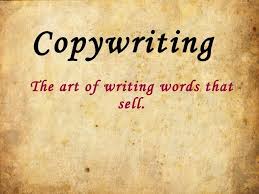 What Makes Great Copy
Your marketing and sales strategies are meant to drive leads. These strategies are made up of tactics built from creative content and promoted through various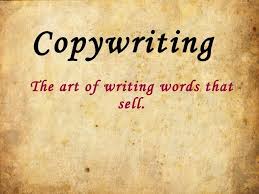 media to reach your target market. You invest time and money in hopes of seeing a good return on investment for your efforts, including increases in conversion rates. But brands that skip critical steps in their copy strategy will not realize its full value.  
Great copy takes deliberate effort and is created with your customers' needs and motivations in mind. The technology available today makes the creation of creative assets much simpler than in years past. With this advance in technology has come the assumption that the process of creation of the copy itself can also be truncated, but this is a grave misconception. Speeding up or truncating the strategic and creative steps that lead up to the copywriting stage dilutes your message.  While it may hit your deadlines, it also limits the overall performance potential.
The creation of great copy begins with empathy and ends with connecting with them and ultimately addressing their needs. These steps make up the "why" behind your brand's message that is the basis for all copy created for any campaign before a single piece of creativity is developed.  You must have a grasp on these details to ensure your message is clear, engaging, and convertible –  no matter the medium.
The Why of your Message
Like all great strategies, this phase begins with questioning the current situation even when
you may think it is common sense or already known.  (Amazing discoveries are often made when questioning the obvious.)
What does your audience expect from your brand?

What problem or issue are they turning to you to help them with?

What is the root cause of their problem?

What happens next, after their problem is solved? (How does your solution fit into their sequence of activities after the past impediment is removed?)

What will drive them to select you as their partner for their needs?
Once you understand how your brand is perceived by your audience and what they need from you, you can begin to develop the messaging strategy to tie those two ideas together. Learning the answers to the above questions can happen through a variety of methods, including market research like surveys or polls. A review of your analytics platform also offers insight into visitor behavior and conversion drivers.  
A deeper dive should then be taken to map the interactive process of your target market with your brand.  A journey map based on a new or existing persona segment will help chart out how customers interact with your brand experience. The end goal is to "feel their pain" and interactional experiences across your marketing touchpoints.   Then, help them engage with your company in a meaningful way that converts into profitable sales and satisfied customers.
Great Copy is written by Copywriters
Translating insight into compelling copy requires the skill of an experienced copywriter who will take the necessary steps to engage and convert browsers into buyers.  It's the nuances and subtleties that make the difference between simply writing words and displaying images on website pages and actually connecting with an audience and motivating them to take action.
To invest in your brand's ROI, take the time to do the strategic planning at the beginning of your strategic marketing process to develop the "why" of your brand message and understand how you can use the copy you create to support that message and get your target market to respond to your brand the way you need them to, to drive conversions.