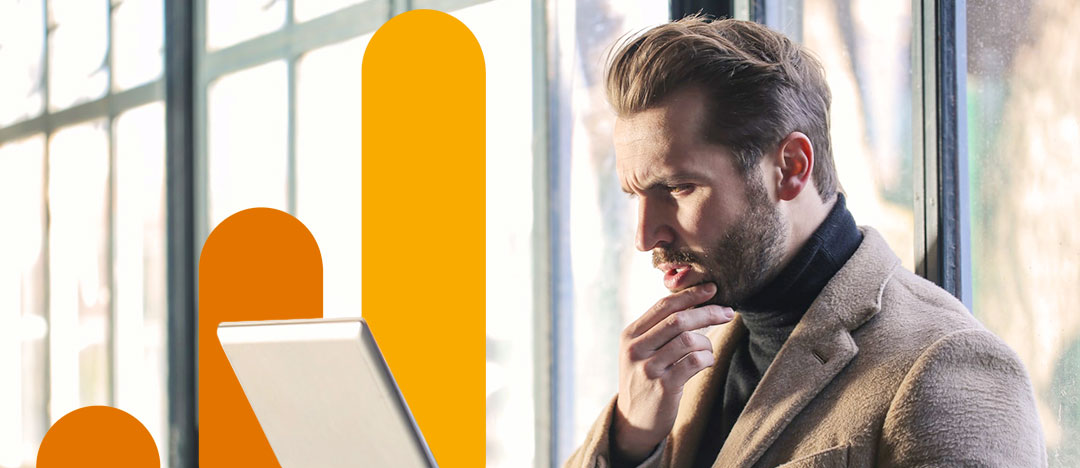 Why Aren't You Using Google Analytics?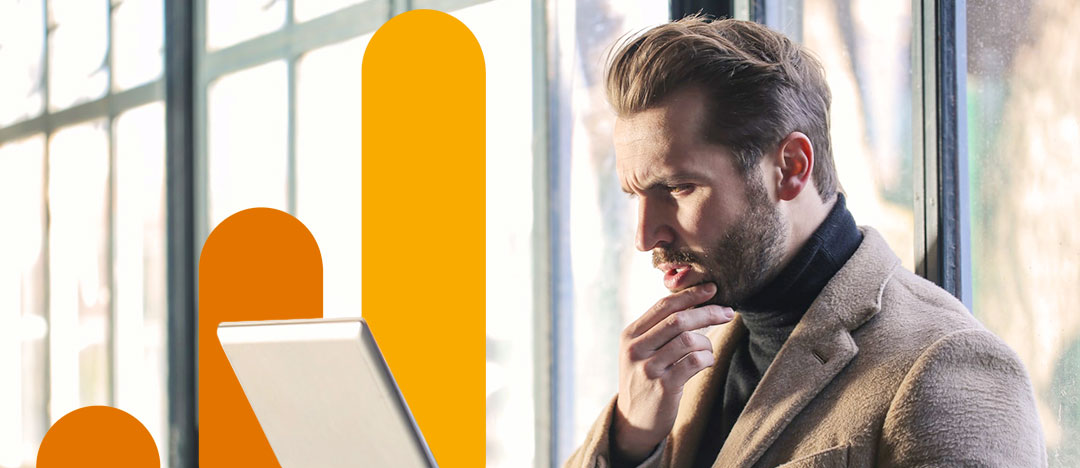 The actionable insights Google Analytics generates could help companies of all sizes make a huge impact, even if you are leading a small marketing department with a limited budget. Despite its free price tag and near-ubiquitous recognition, Google Analytics remains underutilized by many marketing departments and untapped by others. Asking the question of why this powerful and accessible tool is not leveraged by more marketing departments is beneficial, but the answer to how more marketing departments could adopt and apply what Google Analytics offers is even more valuable – and the topic of this blog.
Why Isn't Google Analytics Used More Often?
Google offers Analytics at no charge, so getting access to it is never a problem. However, its adoption has been an issue for several reasons. Here are a few of the more common explanations:
1. Free comes at a cost.
There is a difference between price and cost. Price is what you pay. Cost is what you owe. Although Google Analytics is free, it requires a salaried employee, well-versed in Google Analytics to set it up, monitor it, generate meaningful reports, analyze the data, and make recommendations based on the findings. While an admin could operate Google Analytics, it takes some serious analysis to properly mine revenue-enhancing insights. The salary of a qualified employee with the right experience and expertise is, unfortunately, higher than an admin, and not all companies are willing to make the required level of investment for such a specialized role.
2. Shallow analysis.
When short on time or in-house capabilities, most marketing departments limit their analysis to results that are quick and easy to gather such as the number of forms completed, leads generated, and the like. While these results are important to gather, they are not enough to explain the success or failure behind a marketing effort. Google Analytics alone does not tell the whole story either, but it does provide a critical component. For example, by using Google Analytics your marketing department could track what steps current and potential customers took before a conversion point was made, identify what caused an abandonment of a targeted behavior, etc. – which could then be used to improve the next attempt at the same program or contribute to the development of new programs. Google Analytics provides your marketing department with additional depth and greater breadth to learn and improve future performance by looking at outcomes from more than one dimension.
3. Lack of understanding.
Data is meaningless unto itself without context, so the way stats are presented is critical to conveying its significance. Often, this requires an exercise in synthesizing numbers from multiple perspectives and various reports, finding trends and patterns in the data, and distilling it all into a story that is easily consumed by an audience. The work required to accurately draw a conclusion and convey findings could take more time than a small marketing department has available. As a result, standard unformatted reports from Google Analytics are quickly generated without much forethought, then presented to decision-makers for them to interpret on their own. Lacking a comprehension of the rows and columns in front of them (decision-makers), the value of Google Analytics is never fully understood or leveraged to perpetually improve performance, capitalize on new opportunities, or avoid imminent threats.
Adopt and Apply the Value of Google Analytics
While it would be ideal to hire a single individual who is strong in Google Analytics, understands coding, Social, SEO, PPC, and other disciplines associated with Google Analytics, it is also very difficult. Should you do find a single ideal individual, chances are s/he would command a very high salary or turn out to be strong in some areas but weak in others.
If you can't afford to expand your marketing department to include a Google Analytics expert or have a hard time justifying the additional expense, consider outsourcing this function to a partner that could help leverage Google Analytics across all your digital programs and assets, such as:
Your website
Your landing pages
Your social accounts
Email blast campaigns
Pay-Per-Click (PPC) programs
Search Engine Optimization (SEO) initiatives
Integrated Marketing Communications programs
By partnering with a digital marketing agency, for example, Google Analytics could be used to turn data into dollars, and research into revenue. The investment is easier to justify because it is tied to an initiative; is done by a team of subject matter experts; does not require additional headcount, salary, or overhead; delivers a more complete result by triangulating insights from a more holistic perspective.
Knowledge Is Power When Applied
Google Analytics provides the knowledge to help save your company money, avoid repeated mistakes (that you might not have known you have been making), and find new opportunities with growth potential. However, as the saying goes "it is not what you have, but what you do with what you have that matters," so just having Google Analytics is not enough. It must be properly utilized and presented to realize its full value.
If you are interested in harnessing the power of Google Analytics but have not been successful on your own, feel free to contact us for suggestions. We look forward to hearing from you soon.