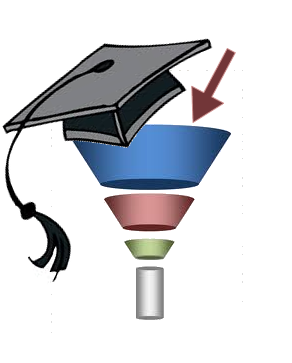 Should You Be Tracking Internet Leads With HubSpot or Google Analytics?
The goal of any website is to drive internet leads as part of the company's lead generation process. Understanding that, you need to understand that tracking on inbound leads is as vital to the success of your lead generation process as driving the leads themselves. Why?
Without consistent tracking of leads, there are few ways that you can truly understand your target market. What drives their interest, where are they located, when do they shop and how do they find your website.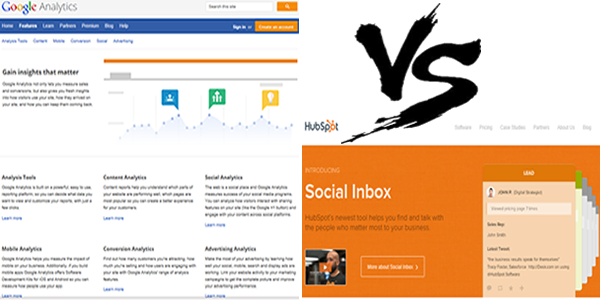 Both HubSpot and Google Analytics have been around long enough to offer multi-tiered analytics for the websites they support. Both a Google Analytics code or a HubSpot-hosted website offers a wide breadth of analytical capabilities. Here's a quick overview on both of their tracking capabilities.
Google Analytics
From their website: "Google Analytics not only lets you measure sales and conversions, but also gives you fresh insights into how visitors use your site, how they arrived on your site, and how you can keep them coming back."
Google's analytics tools offer a comprehensive list of benefits for company's researching lead tracking tools, including:
Goal Tracking – Set up specific goals for your site visitors to "complete", like visiting a landing page or filling out a form that triggers a thank you message, to track lead generation in real time.
Click and Keyword Tracking – track the keywords that are performing for your lead generation and those that aren't and track the clicks to any of your pages to see what is driving your target market's interest.
Evaluate Traffic Flow – Using your page traffic assessments, you can tweak content or change layouts to improve page traffic flow and conversion rates.
HubSpot
A full content-management system, HubSpot offers powerful tools for analytics as part of their basic platform. Some of the analytics benefits that come along with the HubSpot platform include:
Lead Tracking Conversion: Like Google analytics, track how your visitors arrived to your site, where they went on your site, what they did while on your site, and when they came.
Contact Detail: Drill down to any of your leads in HubSpot and chances are you'll have more information that you expected, from email addresses, to their Social Media handles and even the company they work for. You can use this extended information to further warm up the lead for a sale.
Extended Reporting: For the purposes of reporting analytics data, HubSpot provides extensive criteria in reports to allow for the best application of the information you gather.
While both HubSpot and Google Analytics offer powerful tools to gauge the success of your lead generation process and internet leads, each one offers some specific benefits that speak more to one company's needs than another. The important takeaway from this post is that you need to tarck your inbound leads, consistently, to successfully execute a lead generation process. Decide what you want out of your lead generation process, and that will help guide you in the selection of the right tool for tracking your inbound leads.