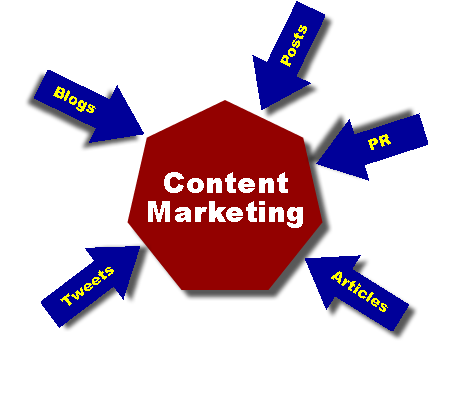 2 Critical Inbound Marketing Mistakes that Kill Conversion Rates
If you are investing time and money into an inbound marketing strategy, your ultimate goal is to generate leads and increase your conversion rates. However, there is more to an inbound marketing strategy than building the tactics based on your target market's driving interests, and putting those tactics into play.
There are two critical mistakes when implementing an inbound marketing strategy that can slow, and potentially kill, your conversion rates. Read on to be sure you're avoiding these errors and maximizing your inbound marketing success.
(Don't) Set It and Forget It
The most common error company's make when approaching their inbound marketing strategy is thinking of it in traditional marketing standards. With online marketing, the sites, sources and even content used in marketing efforts are living things, moving, shifting, and changing all the time. The same can be said about your prospects and clients. Online buying behavior is constantly changing, so to truly generate leads in a consistent manner within your target market, you need to stay apprised to the sites, groups, pages and publications that attract your audiences' attention.
Your website tactics needs to be dynamic as well. Conversion rates are driven by supplying educational content to your site visitors that interests them enough to download. If you never change your offers, or keep the same content on your home pages, chances are your conversion rates are going to decline.
Tips to Avoid this Error

Consistent updates to offers on your home and landing pages.
Regular research of new sources through which to share your content.
Keyword analysis to see what trends are driving visitor interests.
(Don't) Try to Sell
Online buying behavior has changed. Shoppers are not looking to be sold to anymore. To get comfortable with your brand, they want to understand what experience they can expect if they buy from or work with your brand. With that in mind, the days of "Sunday! Sunday! Sunday', car-salesman-esque, 'why we're so great and you need to buy from us'" marketing is gone.
Online buyers want to know WHY they should work with your company, and you have about 20 seconds to convince them that you understand their dilemma and will do right by their needs. Be sure your content speaks to your visitor's needs. The faster your engage site visitors on an emotional level, the higher your chances of conversion.
Tips to Avoid this Error

All content should be written to the needs of your target market. Content should not be about your brand and how's its different, but WHY they need your brand to answer their problems.
Take time with your META descriptions, as they are the first step to engaging your target market. Use keywords and keep the description under 150 characters so it's completely visible in search. (see below)
Inbound marketing is not traditional marketing. While that sounds like an oversimplification, it defines the reason that these two errors are made regularly with companies who invest in inbound marketing to generate leads. Remember to treat your inbound marketing strategy like the living marketing that it is, and your brand will see the increases in conversion rates you need to drive sales.