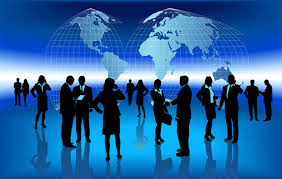 Effective Communication and Its Effect on your Business
How does your team communicate? By "how" we mean the actual give and take that happens between your team members on a daily basis to keep projects and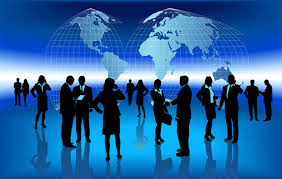 business processes moving in an efficient manner. While it seems to be a less than a critical factor in the big picture of day-to-day business, how your team communicates, from the point person on any given project to yourself as a management executive not only affects the outcome of any effort in your company but also represents the baseline of your company's culture.
The Culture of Communication
Let's step back a little before projects are in the mix. Your company is built of individual people brought together for their skill set and integration potential to develop a strong team of professionals who look to support your company's business goals. They each have their own communication strategies and practices which you began to uncover in the interview process.
When they need to come together on a particular project, the reality of their communication skills comes to light, often when issues arise. How they manage difficulties in the project timeline represents the real communication strategy at play within your company, which is ultimately driven by the company culture.
What is your Company's Communication Culture?
As an executive in your company, you drive the communication culture, maybe more than you realize. In each communication with your team members, no matter the medium, you present an example of how they interact with their colleagues and subordinates alike.
When considering your company's culture of communication, the following criteria are crucial in developing a strong communication strategy:
Timeliness

: How long does it take you to respond to an email from one of your team members?

Tone

: Abrupt, friendly, business-like, or relaxed?

Content

: Do you write detailed emails bulleting out each item? Do you sign your emails with your name? Do you use emoticons or punctuation? Are your voice mails friendly or succinct? Do you text instead of emailing?

Timing

: Do you respect the work-life balance of your team? Are weekends off-limits unless there's an emergency or do you expect responses 24-7 when you reach out?
Today's multi-tiered communication options have had a drastic effect on company culture as a whole. How executives make use of those "at the ready" options drive a large part of how teams will behave in the midst of a project.
The Effect of Communication Culture on Project Timelines and Results
Your company culture drives the behavior your team members will have towards one another, in day-to-day business operations as well as during projects, like web development. This culture affects how they communicate with one another and ultimately drives the results you see from any team effort.
What is your company culture?
Is there mutual respect between staff and management?
Do colleagues turn towards each other as assets or turn on one another as hurdles?
Do you expect loyalty to the team, the brand, or to you, yourself, first and foremost?
How are disagreements handled?
How do these cultural dynamics affect project success or brand development?
Each of these points needs to be addressed to be sure that the interconnections of your teamwork build your business, not to break it down.
How to Avoid Communication Breakdowns during a Project
There is no wrong time to develop a strong communication strategy and begin to redevelop your company culture in the process. At the first stages of your next group project, in other words – before the project begins, assess your team's communication skills individually and as a group based on roundtable discussions and individual interviews. Use that pooled information to map out your existing communication culture, and then work with your team to smooth out potential communication pitfalls.
The resulting strategies are the beginning of your new communication strategy which should focus on advancing your brand and business goals.