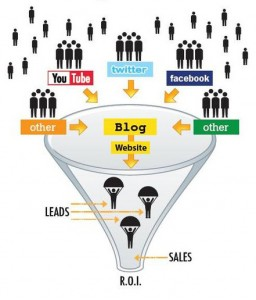 Lead Generation Tactics: Link Building Services
Your website is the hub of our online marketing push. No matter your web marketing strategy, it is vital that you focus your efforts on lead generation tactics. Seems simple, right? Unfortunately, businesses can become mired down in the processes of building and maintaining their website and forget the purpose. While layout, design and content are all crucial aspects to any site, lead generation is its only bottom-line purpose.
There are a multitude of lead generation tactics you can employ online, and link building services are one of the most effective.
What are Link Building Services?
As part of an off page SEO strategy to improve search engine rank, inbound links to your web pages are the most sought-after source for both global and local SEO, search engine optimization. The more high quality (page 1 – page 5 ranking on Google) backlinks you have to your web pages, the higher your organic ranking will be. (Backlink refers to a text or graphic link on another website that connect back to your website.)
Link building services provide a multitude of sources that offer high quality links to websites, including:
Article Marketing

: using sites like EzineArticles, ArticleAlley and GoArticles. Each of these sites allows for backlinks in the content of your articles as well as your online profile. These sites offer high-traffic and high-ranking backlinks. Post articles weekly or monthly to garner benefit for your global or local SEO.

Online PR

: Press releases are great sources of brand building for any business, but when you're looking at lead generation tactics and link building services, online PR is a great tool. Sites like PRWeb and i-Newswire are great resources for PR backlinks.

Offsite Blogging and Commenting:

Do you blog as part of your online marketing strategy? Make your business blog work for your global and local SEO as well as your lead generation by building a blog off your main website. Using services like WordPress or Blogger, building an offsite blog allows you to build links in your blog content that link back to your website. If you promote your blog content and increase the sites traffic, you will see regular increases in lead generation and SEO benefits over time.

Social Media Sites:

Social media pages and profiles offer significant lead generation tactics and round out your link building services. Put links in your tweets, your posts and your pages to share info with your Fans, friends and followers while driving traffic back to your site.
Remember, link building services offer a path to stronger global and local SEO, increasing your website's organic ranking. This increase in rank will result in higher web traffic allowing for better lead generation. Make sense? If not, perhaps the time has come to invest a portion of your marketing budget into marketing collaboration with a partner company that offers effective lead generation tactics.