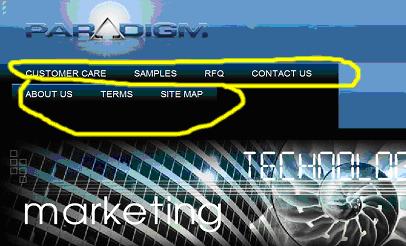 Why you Need to Offer a Mobile Web Experience
Around the globe, there are more than 5.3 billion mobile subscribers. With smart phones in the hands of 40% of all adult mobile phone users, it's obvious that the flood of smart phones is not going to subside anytime soon. With the "right now" access that smart phones allow for, businesses have to be aware that there has been a change in how consumers shop on the web. Combine the smart phone phenomenon with the increased usage of tablet computers, like the iPad, the laptop or desktop computer is becoming the third choice of how to hunt for the things we want, need and desire online.
Keeping this in mind, any company that wants to succeed in the web market needs to be sure that their website is mobile friendly. The following four criteria will ensure that your website will enjoy a successful mobile existence.
I. An increasingly mobile audience changes where they access your site.
When designing a website, more often than not, we think about how web browsers will locate the site. We think about page layout, graphic positioning and content for SEO.
With so many people working with their smart phones, data consumption has changed drastically. It is now necessary to think about what mobile device your audience will be using to access your website and develop the site accordingly.
II. Mobile audiences need a more focused content strategy.
When someone accesses your website from a mobile device, they are on the go. Okay, you say, I get that, so what? Well, when you're on the go, do you have time to read paragraphs of content for every search you do? Not likely. Mobile users need to be able to A. Find the site they want and B. Find the information, product or link on that site quickly to garner the result they couldn't wait to get home to achieve.
When developing a website for mobile users, keep your content to the point and easy to follow. Offer in-text links as well as header tabs (the links at the top of your website page that allow users to navigate to different pages) for easier navigation. Offer videos on your page for better conversion rate potential.
III. Make the experience worth the visit.
Reiterating again, your mobile audience is on the go. Imagine that a prospect attempts to visit your website via their mobile device only to results in fuzzy graphics or a slow load time, making it hard for them to achieve the goal they had when visiting your website. What do you think will happen?
In lieu of working in straight HTML, format your site using CSS, Cascading Style Sheets, which will lay out the font, layout and coloring of your website to speed load time and improve visibility.
HTML requires each section of your website to be defined separately as far as their colors, font, spacing, etc. To make changes or for the site to be read, each line of code must be considered individually which can slow your load time and effect how your site is viewed from different browsers potentially diluting your desired effect.
Cascading Style Sheets, or CSS, allows for a one-stop location for all your style elements. No need to code each line, the lead content for each page will delineate how the page will be viewed, which makes it much easier for search engines to "see".
IV. Be sure it all works together.
If you want your mobile audience to seek out your site when they're on the go, it's the whole interactive experience that they are expecting. The above criteria are all great aspects of perfect mobile web design, but they will only react with your target market in that space if they are all in place and maintained regularly. One factor out of place can kill the chance of a site visitor returning to your website.
Remember, you need to make the visit to your website an incredible and time-effective experience for your mobile audience. It's not just about ranking anymore and layout, the mobile market has driven another requirement into the web development basket. Is your site mobile-ready?