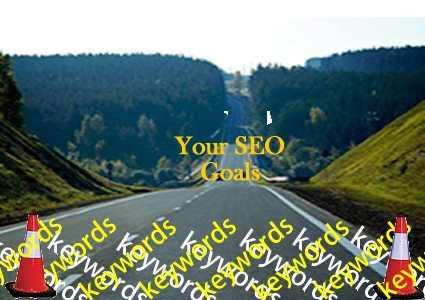 Safe Blog SEO Techniques
There are two sides to SEO content writing, the Good and the Bad. What could be bad about SEO content writing? Over-optimization can have detrimental effects on your website rank, especially when you're talking about Google ranking. Not sure if you're over optimizing your site? See if you are guilty of the any of the following four points in your SEO content writing practices.
1. Long-Tail Keyword Domain Names
One practice of SEO content writing employed over the last few years is long-tail domain names that included several "high-level" keywords. (Keywords with significant global or local traffic potential.) For example: www.seocontenewritingservicesinChicago.com.
While this can be effective for short-term SEO boosts, the long term effect is not good for the brand. It's best to focus on the brand name for any of your url's. Keeping it simple allows marketing leads researching your brand an easier time finding your website. Save the SEO content writing for your pages and code.
2. Long-Tail Keyword Microsites
Taking the long-tail keyword usage a step further, another ineffective SEO content writing practice is to build a long-tail keyword microsite to target specific keywords that link back to the main site.
For example, say you sell web marketing services in Chicago and you create multiple microsites linked to your main site like:
CopywritingWebmarketingServicesChicago.com
SEOWebMarketingServices.com
WebDesignWebMarketingServicesChicago.com
These sites can have diverse effects on your web ranking. The best course of action? Add another page of quality SEO content writing to your website.
3. Search-Engine targeting your Site Content
While it's important to understand that keywords are a vital part of on-site SEO efforts, it's equally necessary to remember that people, not search engines, are the primary target of your SEO content writing.. If the flow of the content sounds "keyword stuffed" or spammy, your site could be downgraded in its ranking when you do your next SEO review through your Analytics provider. How can you tell your SEO is dropping? Your website traffic overall will have slowed and the organic traffic for your targeted keywords will have decreased as well.
Google, in particular, is looking at websites as a site visitor would. If your site content is so full of keywords to be obviously targeting search engines, you could see a decrease in rank.
To be safe, keep your keyword ratio between 2 and 4% of the page copy. How? For every hundred or so words of content, try to incorporate 2-4 keywords.
4. No Variation in Text Links
It's a regular SEO content writing practice to increase site time for users by implementing text anchor links in web page content. While this practice is effective, if every text link is driven through the same keyword on every page, the links will be viewed as SPAM.
Say one of your targeted keywords is Chicago Web Marketing. For example, if you include Chicago Web Marketing on every page of your website and link to another page from it, even when the landing page does not directly relate to Chicago Web Marketing, you could see an SEO penalty.
When using text links target your top ten keywords and spread the out over your pages. Be sure you are linking to pages that reference that keyword too to ensure the best ranking results from you efforts. An example would be if you had a page titled "copywriting services" on your site, and used the keyword "copywriting services" on your home page content that linked to that page, then the link would be valid and you would not see a penalty.
SEO content writing can be a highly-effective tool in your online marketing arsenal, but be cautious not to overdo it. The points above should be avoided to garner the best SEO results from your website.
If you need a little guidance for your SEO content writing and aren't sure if you're crossing a SEO-detracting line, consider marketing collaboration with a skilled SEO content writing services company.